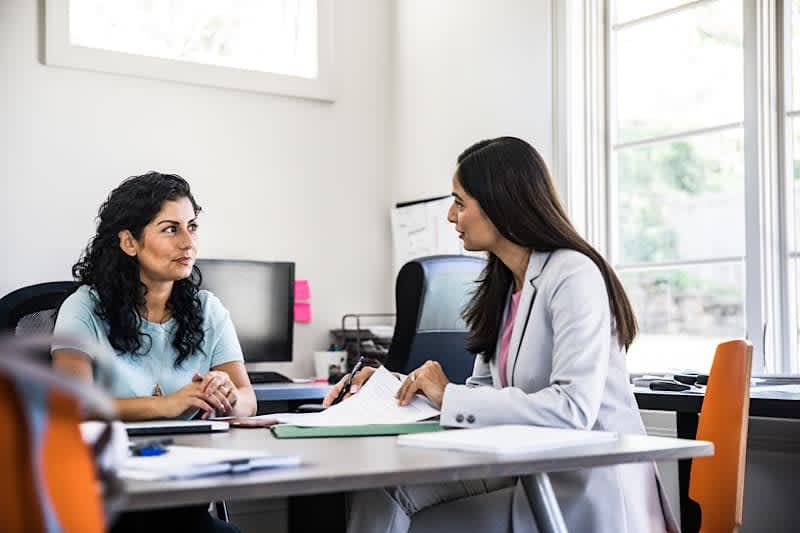 Compliance Officer Salary Guide
Are you ready to find a school that's aligned with your interests?
A compliance officer's primary tasks include supervising and mitigating issues related to their organization's compliance with laws, regulations, and business license requirements. Compliance officers also assess operational risks and develop risk-management plans. These professionals work to reduce unnecessary costs and increase efficiency and profitability.
Compliance officers need strong communication, problem-solving, and analytical skills. Projections Central projects U.S. compliance officer positions to increase 8.2% from 2016-2026. The following sections detail typical earning potential for compliance officers. Learn More About a Career as a Compliance Officer
How Much Do Compliance Officers Make?
Median Salary
According to the Bureau of Labor Statistics (BLS), compliance officers earn an average salary of $72,520 per year. Several factors can impact an individual's earning potential, including education, location, and experience. Typically, more education and experience lead to higher salaries. The following sections detail salary expectations, considering these factors.
Salary by Experience
A compliance officer's experience level often contributes to their earning potential. Most professionals earn salary increases as they gain work experience. The table below illustrates how earning potential increases as officers move from entry-level to advanced positions.
Salary by Degree
A professional's education level also impacts their earning potential. No degree guarantees a specific position or salary. However, the table below compares average salaries of compliance officers with a bachelor's degree and professionals with a master's degree.
Career Path Salaries
Becoming a compliance officer can lead to a successful career in the field. Many officers pursue further education and leverage work experience to secure advanced positions with more responsibility and higher earning potential. The table includes average salaries of common career paths for compliance professionals.
Top Online Programs
Explore programs of your interests with the high-quality standards and flexibility you need to take your career to the next level.
What Are the Top States for Compliance Officer Pay?
Geographic location also impacts the earning potential of compliance officers. According to the BLS, the top states for compliance officers based on salary include the District of Columbia, Connecticut, Washington, New Jersey, and Massachusetts. The table below lists the average salary of a compliance officer for professionals in each state.
What Are the Top Industries for Compliance Officer Pay?
According to the BLS, the top industries for compliance officers, based on salary, are metal ore mining, computer and peripheral equipment manufacturing, natural gas distribution, securities and financial investments, and aerospace product and parts manufacturing. The table below shows the average compliance officer salary for professionals in each industry.
Are Compliance Officers in Demand?
Historical Career Growth
Compliance officers ensure products and services meet industry standards and comply with laws. Compliance professionals also mitigate risk to ensure the profitability of companies. The increasing complexity and globalization of the business industry drives demand for qualified compliance professionals.
Future Career Growth
As businesses globalize their operations and enter new markets, companies need compliance officers to keep track of laws and regulations. These professionals ensure their organization functions efficiently and avoids fines. This need drives demand for trained compliance officers. Projections Central projects an 8.2% growth for compliance positions from 2016-2026.
Top States for Job Growth
Projections Central projects positive growth for compliance officers throughout the United States. The top states for job growth include Utah, Nevada, Washington, Idaho, and Colorado. The table below shows the projected growth rate for each state, each of which is higher than the national average for all occupations.
How Do Compliance Officers Compare to Other Accounting Careers?
Most accounting careers involve monitoring company budgets and tracking expenditures to stem unnecessary spending. Compliance officers eliminate waste by mitigating operational risks. They also ensure companies comply with laws and maintain current operating licenses to avoid fines and production pauses.
According to the BLS, compliance officers earn an average annual salary of $72,520, while accountants and auditors earn an average salary of $70,500 per year. The BLS projects jobs for accountants and auditors to grow 6% from 2018-2028.
Take the First Step in Your Career Today
Learn More About Compliance Officer Salaries and Job Growth
Kick off your finance career with one of these affordable online accounting degrees. Compare the top programs, crunch the numbers, and get the best value.
A master's in accounting opens the door to in-demand, lucrative careers. Explore our list of the best accounting master's degree programs for 2021.
Bachelor's degrees in accounting can build strong careers. Become an accountant through an accredited, affordable program that leads to CPA certification.
Search top-tier programs curated by your interests.
Let us know what type of degree you're looking into, and we'll find a list of the best programs to get you there.