Credit: PhotoAlto/Eric Audras / PhotoAlto Agency RF Collections / Getty Images
Accounting.com strives to be a leading source of insights and resources for future and current accountants.
Our mission is to provide a targeted view of top degree programs, highlight successful job profiles, and help guide aspiring and current accountants through their academic and career paths.
We are committed to:
Focusing on pathways to success
Giving helpful career guidance
Being a source of truth
You can find many tools on our site to help you in your accounting career, including custom-crafted program rankings and comprehensive degree guides to help you explore your accounting career options. We also create financial aid and scholarship guides to help you pay for your education.
Our Editorial Process
At Accounting.com, we want to help you achieve your education and career goals. Our editorial process includes several steps to achieve this mission:
Research current and accurate information and data from sources such as:
U.S. Bureau of Labor Statistics
National Center for Education Statistics
U.S. Department of Education
Collect insights from first-hand interviews from:
Industry leaders
Accounting professionals
Recent graduates
Current students
At Accounting.com, we rank schools and accounting programs to give you the best information for your educational decisions. We use four main factors to rank programs:
Academic quality
Affordability
Reputation
Program availability
We also weigh other considerations when creating our rankings, such as:
Retention rate
Graduation rate
Robust faculty
Our rankings methodology explains in detail how we rank accounting programs.
Editorial Integrity
Accounting.com strives to empower lifelong learners to grow their careers and improve their lives through education.
To do this, we have a team of independent professionals and industry insiders with expertise in:
Accounting
Finance and financial planning
Business and business administration
Diversity, equity, and inclusion (DEI)
Admissions (undergraduate and graduate-level)
Financial aid
Career coaching and advocacy
Professional development
These reviewers help ensure our content is accurate, reliable, inclusive, and transparent.
Why We Focus on Education
Accounting.com believes education is one of the most valuable tools. We want to ensure students connect with the right programs and feel ready to pursue their accounting education and desired careers.
For students planning to become certified public accountants (CPAs), we help them chart the right path to that goal. And we don't just match learners with degrees — we also provide resources for those wanting to learn how to do their taxes.
You can count on us for resources and insights that can help you:
Build skills
Develop connections
Earn credentials and certifications
Advance your career
No matter who you are — a student considering an accounting degree, an accounting professional looking to advance your career, or an individual seeking basic accounting skills — Accounting.com offers resources to help you reach your goals.
Meet Our Team
Accounting.com's team shares a passion for education. We believe professional development can help students to advance their careers and financial status.
With these goals in mind, we work collaboratively to create content that is straightforward, accurate, and continually updated. We research and explain what you need to know to make the best decisions for your accounting education and future.
Our writers, editors, and reviewers draw from diverse professional backgrounds. Our team:
Has degrees in subjects including accounting, finance, business administration, public policy, education leadership and policy, higher education and student affairs, library and information science, psychology, sociology, journalism, communication arts, and English
Believes in the power of professional development
Commits to combating biases through inclusive thought, language, and content
Loves crunching the numbers and relies on data from reputable sources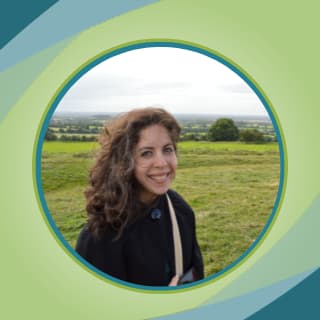 Lauren Mastbaum, MA
Principal Editor
Lauren Mastbaum earned her master's in sociology and bachelor's in journalism from Lehigh University and has more than a decade of experience in editing and marketing. Creating content in financial services, she worked with clients such as Morgan Stanley, Merrill Lynch, and Wells Fargo. She's also passionate about education and led communications at Drexel University, helping nontraditional students through the school's academic advising and diversity department and non-degree-seeking learners in Drexel's continuing education college.
Lizzette Matos, CPA
Reviewer
Lizzette Matos began her career at Ernst & Young, where she audited a diverse set of companies, primarily in consumer products and media and entertainment. She has worked in the private industry as an accountant for law firms and ITOCHU Corporation, an international conglomerate that manages over 20 subsidiaries and affiliates. Matos stays up to date on changes in the accounting industry through educational courses.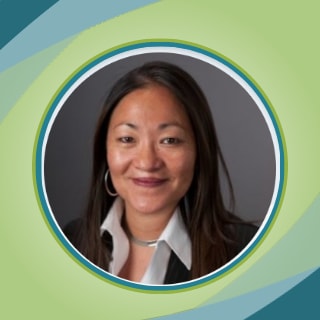 Casey Watson, CPA
Reviewer
Casey Watson has over 25 years of experience in internal and external auditing, individual and corporate taxes, corporate and forensic accounting, federal practice, and risk and compliance. She has worked for two Big Four accounting firms, smaller CPA firms, and in industry accounting.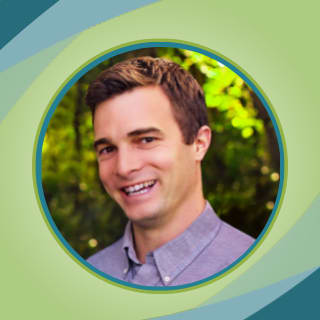 R.J. Weiss, CFP
Reviewer
R.J. Weiss is a certified financial planner (CFP) who has worked with clients planning investments, insurance, income taxes, and retirement. Weiss is the CEO of financial education company, The Ways To Wealth, which teaches financial planning fundamentals to hundreds of thousands of monthly readers.
Margi Williams, MS
Writer
Margi Williams is a career resilience coach, researcher, and writer interested in labor market trends and career development. An industrial-organizational psychology practitioner, Margi regularly builds training programs, conducts scientific studies, and develops content to promote equitable work practices and help workers thrive.
James M. Tobin, MFA
Writer
James M. Tobin is a writer, researcher, and editor specializing in student reference and academic research materials related to business, finance, law, technology, and the humanities. He began his professional career in editorial services in 2001 and holds MFA, BFA, and BA degrees in creative writing, journalism, and English literature with an emphasis on research methods.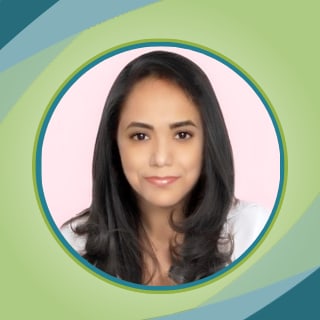 Cynthia Widmayer
Writer
Cynthia Widmayer is a business writer helping small enterprises, solopreneurs, and creatives tell their brand story with engaging web content since 2013. Her bylines can be found in Bankrate, Metacritic, CNET, and The Simple Dollar, among others. She has a background in mass communication and media studies.
Our Policies
Advertising Disclosure
At Accounting.com, we make money by letting accredited schools and other organizations advertise with us. Read our advertising disclosure statement, our privacy policy, and our terms of service to learn more.
Diversity, Equity, and Inclusion
Our Accounting.com team writes diverse, equitable, and inclusive content. That means ensuring our content is accessible, reflects various experiences and perspectives, and is continually updated.
Some of our recent content that highlights diversity in accounting includes:
Frequently Asked Questions
Is the content on Accounting.com written or reviewed by people with relevant experience?

Yes, our writers and reviewers are industry professionals in accounting and education.
How does Accounting.com rank school programs?

Our team ranks school programs based on four factors: academics, affordability, program availability, and reputation. Each factor has subfactors such as post-graduation student debt, graduation rate, and return on investment. To learn more about these factors and subfactors, visit our rankings methodology page.
Do you offer accounting courses?

No, we do not offer accounting courses. We provide rankings and degree recommendations to help guide you in your education and career decisions.
Do you provide any accounting services?

No, we do not provide accounting services or give financial advice.
What is the privacy policy on Accounting.com?

Accounting.com takes your privacy seriously. Please visit our full privacy policy page to learn about what types of information Accconting.com collects and how we protect your privacy.
How can I advertise on Accounting.com?

Representatives of accredited schools or other organizations can visit our advertising page to learn how to place an ad on Accounting.com. We only accept advertising from accredited schools.
Search top-tier programs curated by your interests.
Let us know what type of degree you're looking into, and we'll find a list of the best programs to get you there.