Accounting.com is an advertising-supported site. Featured or trusted partner programs and all school search, finder, or match results are for schools that compensate us. This compensation does not influence our school rankings, resource guides, or other editorially-independent information published on this site.
Are you ready to discover your college program?
Credit: ArLawKa AungTun / iStock / Getty Images Plus
Forensic accounting blends auditing, accounting, and investigatory skills to assess financial documents. Forensic accountants often review accounting systems and practices related to criminal and legal investigations.
The field is a branch of general accounting. It takes a holistic view of financial statements and traces the movement of money in order to understand a particular situation.
Forensic accounting involves meticulous record-keeping and often testimony in court. Forensic accountants adjust their methods and goals for each case. They may use both paper- and computer-based investigation techniques.
Forensic accountants rarely make headlines, but the cases they work do. This exciting job requires a level of attention that few people can master. This guide explores this position's roles and responsibilities. It also details various offices held by those in the forensic accounting field.
Forensic Accountant Duties
Forensic accountants perform a variety of tasks during their investigations. They collect data as they research funds, assets, and similar financial information. Forensic accountants also have knowledge of accounting practices and may offer testimony in court. Responsibilities include:
Fraudulent Bookkeeping Investigation: Forensic accountants collect accounting records and assess transactions to find misreported and unethical actions. Forensic accountants review corporate, retail, and personal finances. They trace infractions such as kickbacks, misappropriation, and embezzlement.
Anti-Fraud Risk Assessment: Financial accountants look at financial documents and practices to locate areas at risk for fraud. They consider ethics and regulations, and they advise on internal financial controls, response plans, and fraud prevention techniques.
Due Diligence Contracts: Forensic accountants assess contracts and royalty agreements to identify fraud and abuse. They use background checks to conduct financial investigations into all parties involved. These professionals also perform due diligence responsibilities by taking ethical, legal, and regulatory factors into consideration.
Litigation Discovery: Forensic accountants collect financial information related to civil and criminal disputes. They gather electronic data, paper documents, and all relevant statements. They also provide legal professionals and authorities with materials at hearings, trials, and arbitrations. Litigation discovery may involve a comprehensive report prepared by a forensic accountant.
Trial Testimony: Forensic accountants appear in court to testify in civil and criminal matters. Forensic accountants tasked with finding evidence of fraud, embezzlement, and tax evasion may provide verbal confirmation of their findings. Forensic accountants may also offer testimony for plaintiffs or defendants.
Insurance Claim Investigation: Forensic accountants obtain financial records related to insurance claims. They use these records to determine whether payments made by insurance companies meet policy conditions. Insurance claim fraud detection involves the use of computer software, legal documents, and financial statements to assess false data and misuse of funds.
Top Online Bachelor's
Explore programs of your interests with the high-quality standards and flexibility you need to take your career to the next level.
Key Hard Skills for Forensic Accountants
Generally Accepted Accounting Principles

GAAP standards define the legal and technical guidelines businesses must follow in their accounting practices. Financial investigators must be thoroughly familiar with these standards to detect their intentional misuse.

Generally Accepted Auditing Standards

GAAS principles cover best practices for auditing financial records. Accountants apply them to detect tax evasion, fraud, misappropriation, misrepresentation, embezzlement, and other financial crimes.

Knowledge of Tax Law

Many forensic accounting careers focus on detecting individual or corporate tax evasion. Professionals working in these capacities need deep technical knowledge of relevant tax laws.

Knowledge of Financial Reporting Requirements

Companies are legally required to adhere to strict financial reporting standards. Still, doctored financial statements are one of the most widespread forms of accounting fraud in the corporate world. Forensic accountants must be able to recognize unusual reporting practices.
Key Soft Skills for Forensic Accountants
Attention to Detail

In forensic accounting careers, success often depends upon careful focus on small details. Bad actors may attempt to bury their misdeeds in a confusing mess of numbers.

Creative Thinking

Forensic accountants must know where and how to look for evidence of fraud and other financial crimes. Cybercriminals can be very creative in their methods. Investigators should apply that same creative thinking in their jobs.

Intelligence Gathering

Financial investigators draw on a set of forensic intelligence-gathering skills, similar to those used by police. These include advanced abilities in collecting, analyzing, and organizing data and evidence. Forensic accountants should follow best practices to make sure the evidence they gather is admissible in court.

Integrity

In some cases, forensic accountants act as expert witnesses in court cases. They must inspire confidence and trust by adhering to the highest standards of professional ethics.
Forensic Accounting Careers
Forensic accountants who are just starting out can choose from several entry-level paths. For example, forensic auditors tend to perform the same functions throughout their career. These professionals can move from analyst to manager positions, eventually acting as supervisors or senior consultants.
Government
---
Government organizations including taxation, revenue, and law enforcement agencies hire many forensic accountants. Such agencies include the IRS, the Department of the Treasury, the FBI, and the Drug Enforcement Agency. Some state and local government departments also employ financial investigators.
Forensic accountants in these roles work to uncover evidence of criminal activity. They also investigate national security threats by tracing the sources of financial support for criminal or terrorist groups.
Common Job Titles
Forensic auditor
Investigative auditor
Accounting Firms and Financial Institutions
Accounting firms often offer advisory services. Forensic accounting experts work in these advisory departments. Some larger accounting firms even maintain separate forensic accounting divisions. Other firms specialize in forensic accounting, auditing, and financial investigations.
Banks and insurance companies also hire forensic accounting specialists in both contract and permanent roles. These financial investigators assess claims, detect fraud, and review documents to ensure compliance with the law.
Law Firms
---
Lawyers and law firms involved in criminal or civil litigation sometimes require forensic accountants' expertise. In the legal arena, financial investigators can work on either side of a criminal or civil case. Common tasks include determining financial damages, assessing the value of disputed assets, and finding evidence of financial wrongdoing.
Lawyers and law firms often bring in financial investigators on a contract basis to assist with particular cases. Some firms specialize in legal matters related to financial disputes and fraud investigations. These organizations sometimes hire forensic accountants as full-time staff members.
Risk Consultants
---
Risk management consultants advise businesses on possible threats to their operations. Large businesses use these consultants to create plans for protecting their financial interests and reducing their loss potential.
During high-value transactions like mergers and acquisitions, one company may conduct an independent review of financial records before acquiring another company. Forensic accountants sometimes carry out these reviews on their clients' behalf.
In other cases, clients seek the advice of forensic specialists for internal reasons. Clients may want independent assessments of their own financial records. They might also want advice on navigating a regulatory inquiry into their activities.
As with law firms, risk consultants may hire forensic accounting professionals on a contract or permanent basis.
How to Start a Forensic Accountant Career
The journey to a forensic accounting career begins with a bachelor's degree. Most aspiring accountants major in accounting, finance, economics, or a closely related subject.
Certified public accountants (CPAs) need at least a bachelor's degree. You need a CPA license to qualify for the specialized test leading to the certified in financial forensics (CFF) designation. Most employers require forensic accountants to be CFFs.
CPAs can build professional experience in fraud investigation before taking the CFF certification test. You can also pursue a specialized forensic accounting degree. Institutions offer these degrees at both the undergraduate and graduate levels.
Some experts encourage candidates to obtain a master's degree. Evidence suggests that test-takers with advanced degrees may perform better on accounting certification exams.
Forensic Accounting Career and Salary Outlook
The U.S. Bureau of Labor Statistics (BLS) counts forensic accounting specialists in its general "accountants and auditors" category. The BLS projects a 7% employment growth for these workers from 2020-2030.
The BLS reports that accountants and auditors made a median annual salary of $73,560 as of May 2020. Payscale's database includes salary information specific to forensic accountants. According to Payscale, these professionals earned an average annual salary of $70,760 as of January 2022.
Career in Forensic Accounting Spotlight:
Jessica L. Hollobaugh, CPA/ABV, CFE
Why did you become a forensic accountant? What initially interested you about the field?
Forensic accounting involves not only understanding financial transactions but also investigating and correlating financial data with non-financial evidence to "follow the money."
In pursuing my career as a forensic accountant, I was interested in stepping away from just the numbers and analyzing the facts and circumstances surrounding the overall transaction.
What education did you need to pursue this career? How did it prepare you for your current role?
After obtaining a BS in accounting and obtaining my CPA license, I pursued a career at Withum providing tax, audit, and general consulting services to clients throughout a variety of industries before eventually transitioning into forensic accounting and earning my ABV and CFE credentials.
The accounting expertise that I gained in the early part of my career provided a solid basis for my current role in forensics, where accounting and investigative techniques are intertwined.
One of the best, but also most challenging, parts of being a forensic accountant is that there is no "typical day."
What was the job search like after graduating with your degree?
Prior to graduating from college, I undertook an intern position with Withum and was subsequently offered full-time employment.
What does a typical day at work look like for you?
One of the best, but also most challenging, parts of being a forensic accountant is that there is no "typical day." One day you may be crunching numbers and analyzing financial trends, and the next day you could be testifying as an expert witness.
What are some of the most rewarding aspects of working as a forensic accountant? Some of the most challenging aspects?
Throughout my career, I have worked on a variety of high-profile cases, each with its own unique issues and challenges. While managing multiple cases, which often have tight deadlines, scheduling and time management is often challenging. But overall, the satisfaction of being part of a team that achieved a positive result makes it all worth it.
What do you think is the most important skill forensic accountants need to succeed?
As we are often "translating" financial evidence for presentation to the courts, it is important for forensic accountants to demonstrate strong written and verbal communication skills and simplify the information being set forth.
What advice would you give to students considering your career?
Seek an internship and get as much experience as possible in ALL areas of accounting, from taxes to financial statements to general ledger data entry. Being well-rounded and having a solid understanding of accounting concepts is paramount to a forensic accounting career.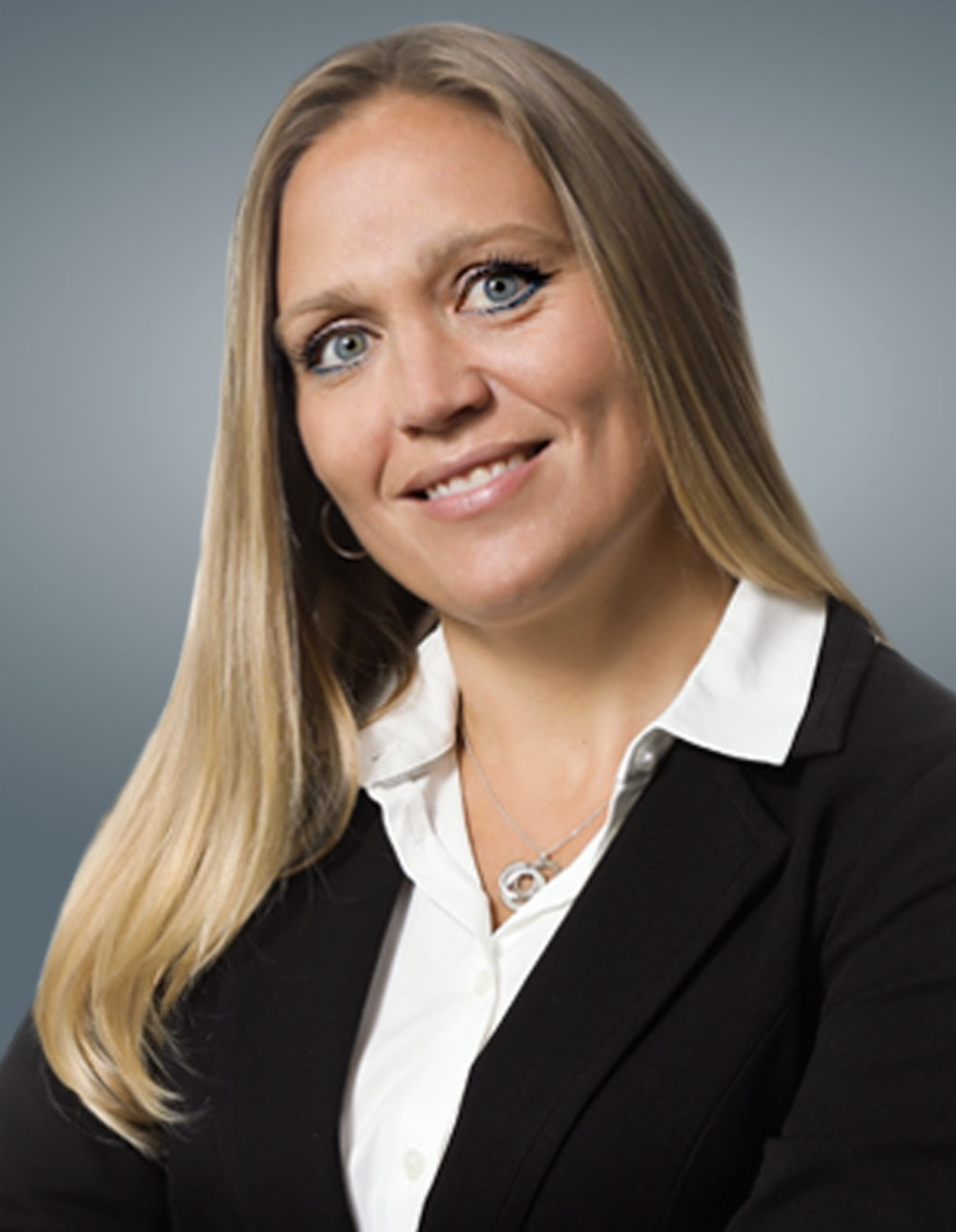 Jessica Hollobaugh
Jessica Hollobaugh has over 16 years of diversified public accounting experience. She performs complex forensic investigations to uncover fraud and embezzlement schemes and specializes in providing forensic accounting, economic damage calculations, professional liability matters, bankruptcy litigation, business valuations, shareholder disputes, and matrimonial litigations to attorneys, corporations, and individuals. Jessica serves on the New Jersey Supreme Court District VII Fee Arbitration Committee and District VII Ethics Committee. She is recognized as a leader in forensic accounting, having been awarded the AICPA's Forensic and Valuation Services Standing Ovation Award in 2016 and the NACVA 40 under 40 Award in 2018. Jessica is a licensed CPA in the state of New Jersey, is a CFE, and holds the ABV credential. She is a member of NJCPA, the AICPA, and the AICPA's Forensic and Valuation Services Group. She has served on the AICPA's CFF examination task force. Jessica is also a member of the ACFE and the ABA's criminal justice and litigation sections. She is an active supporter of the ECBA and the ACDL-NJ.
Questions About Jobs in Forensic Accounting
What are careers in forensic accounting?
Forensic accountants analyze financial data to look for evidence of crimes. They often work for insurance companies, financial institutions, and law enforcement agencies. These professionals may testify in court cases as expert witnesses.
What is the difference between a CPA and a forensic accountant?
A CPA, or certified public accountant, provides general accounting services like tax advising to individuals and corporations. Forensic accountants dig through accounting data to seek out evidence of financial fraud.
What qualifications do you need for forensic accounting?
Forensic accountants need a bachelor's degree at minimum. Employers often look for professional credentials like certified fraud examiner (CFE), certified internal auditor (CIA), and certified public accountant (CPA).
What is the starting salary of a forensic accountant?
According to Payscale, entry-level forensic accountants earned an average annual salary of $59,560 as of January 2022. Salary potential for forensic accountants increases with experience, education, and professional credentials.
Search top-tier programs curated by your interests.
Let us know what type of degree you're looking into, and we'll find a list of the best programs to get you there.