Available Scholarships for Women in Accounting
Reviewed by
Our Integrity Network
Accounting.com is committed to delivering content that is objective and actionable. To that end, we have built a network of industry professionals across higher education to review our content and ensure we are providing the most helpful information to our readers.
Drawing on their firsthand industry expertise, our Integrity Network members serve as an additional step in our editing process, helping us confirm our content is accurate and up to date. These contributors:
Suggest changes to inaccurate or misleading information.
Provide specific, corrective feedback.
Identify critical information that writers may have missed.
Integrity Network members typically work full time in their industry profession and review content for Accounting.com as a side project. All Integrity Network members are paid members of the Red Ventures Education Integrity Network.
Women enrolled in accounting programs can be eligible for specialized financial support. Discover scholarships for women pursuing an accounting degree.
Accounting.com is an advertising-supported site. Featured or trusted partner programs and all school search, finder, or match results are for schools that compensate us. This compensation does not influence our school rankings, resource guides, or other editorially-independent information published on this site.
Are you ready to discover your college program?
Credit: Deepak Sethi / iStock / Getty Images Plus
Scholarships are investments in the recipient and their community, as they often increase access to education. Scholarships are awarded to students through schools, employers, individual/family trusts, private companies, and many other sources.
Many scholarships are geared toward specific groups of people based on gender and/or race or ethnic background. In the case of scholarships for women in business, these aid packages aim to help women carve a path in apreviously male-dominated industry.
Accounting began around the late 1400s. Over 400 years later, Christine Ross, the first female certified public accountant, passed the 1898 CPA exam. As of 2020, women make up 60.3% of U.S. accountants and auditors, yet only 27% of accounting partners and principals are women.
Rising to a leadership position in accounting may require advanced degrees. For women seeking entrance into the profession or wanting to continue their education, scholarships could be a key component in gaining parity.
According to the Education Data Initiative, the average federal student loan debt balance is $37,113. When considering private student loan debt, that price increases to $40,904. Scholarships can go a long way toward lowering that number.
As of 2020, women make up 60.3% of U.S. accountants and auditors, yet only 27% of accounting partners and principals are women.
Aid packages may cover the entire cost of tuition, a smaller portion one-time, or smaller payments with recurrence. They can be merit-based or based on financial need. Scholarships can also pay for a bachelor's degree or a master's degree. Check out our financial aid guide for more information.
How Women Can Apply for Accounting Scholarships
Women can apply for accounting scholarships in several ways. These methods include the financial aid office at a college/school, free scholarship search tools, and women- and equity-based organizations.
Types of Scholarship Sponsors
Some scholarships are offered by the universities or colleges attended. These can be merit-based or need-based, as well as academic or service-oriented.
Other scholarships can be privately dispersed through foundations, organizations, or even individuals/family trusts. Professional associations also sometimes award scholarships.
When looking for scholarships specific to women in accounting, seek out professional associations geared toward women, like the ones listed below. School departments may be helpful in seeking out these professional associations.
Where Women Can Look for Scholarships
Many of the larger scholarship search engines like FastWeb and Scholarships.com can tailor your search for women in specific professions like STEM or accounting. Google searches for phrases like "equity in accounting scholarship" or "scholarships for women in accounting" might prove helpful as well. Include the quotation marks in your search.
For scholarships specifically tailored for accounting, platforms such as the Educational Foundation for Women in Accounting (EFWA) and the The American Association of University Women (AAUW) awards scholarships specifically for women pursuing a degree in accounting (undergraduate or graduate).
Some other sources where women can look for scholarships include:
Possible Requirements
Many scholarships require an application process. These applications have a wide array of requirements and steps. Some requirements include grade point average (GPA), income, demographics, and even location. Some steps to submit an application could include a submission of transcripts (high school or college), a personal statement/essay, and references or letters of recommendation.
GPA

Many merit-based scholarships have minimal GPA requirements.

Income

For need-based scholarships, proof of the actual financial need is typically required.

Demographics

For scholarships that specify women in accounting, a person needs to identify as a woman for eligibility. In our search we found no scholarships requiring proof of gender or gender identity, but other scholarships may require proof. Be diligent in your application search. Some scholarships have other demographic requirements such as race and ethnic background.

Location

Students that attended schools within certain states, counties, or districts may get awarded private or smaller scholarships.
Application

Applications often include an information sheet where an applicant will share information about themselves like their address, the school(s) applied to or attended, level of education, and overall background. Some scholarships may also require a resume.

Transcripts

Transcripts provide proof of a level of education and evidence of GPA requirements.

Personal Statement/Essay

Many scholarships that emphasize merit, need, or even both may require an essay from the applicant explaining why they want the scholarship and what their future plans are after achieving their degree.

References

Personal and professional references give evidence of the character, work ethic, and dedication to the profession.

Letters of Recommendation

While reference lists are beneficial, a letter of recommendation can be very helpful to the scholarship awarding committee, as references speak on behalf of the applicant.
Application Strategy
To keep stress levels low, develop a strategy for applying to scholarships. The search process can be very time-consuming. Start your search far enough out that you have enough room to apply before deadlines approach.
Join email lists on scholarship databases for notifications of new scholarship offerings. Set aside a budget for application fees and transcript-related costs. Write your resumes and personal essays ahead of time and feel free to reuse them.
Set calendar reminders for deadlines. Some scholarships have multiple levels and those levels have corresponding due dates. Missing deadlines may often disqualify you from the scholarship.
Scholarships Available for Women
Here are some scholarships available for women seeking degrees within the accounting profession. Because some organizations aim to improve diversity in the profession, scholarships are a huge step in that direction.
Undergraduate Scholarships
Graduate Scholarships
Scholarships for Any Degree Level
The Future of Women Accountants
Employment of accountants and auditors is projected to grow 7% from 2020 to 2030, according to the Bureau of Labor Statistics. Currently women are underrepresented as partners and top executives within the accounting profession. Changing this inequity requires a large effort in attracting, retaining, and promoting women in the profession.
Gender diversity matters. Diversity in all aspects allows for representation of different perspectives and promotes creativity and efficiency. It also drives economic growth and contributes to the success of individual organizations and the national economy.
Women are not well-represented in the upper levels of the accounting profession (executives, managers), though 60.3% of accountants and auditors are women. While this does show progress, there is still more work to be done to break through the glass ceiling.
In order to seek these leadership positions, women may need advanced degrees and certification. Scholarships could be a major effort in achieving these credentials while reducing student loan debt.
Questions About Financial Aid for Women
What kinds of business scholarships exist for women?
Women seeking business degrees can apply for institutional/college, program/departmental, professional associations, and private scholarships. These scholarships can be partial or cover the full cost of your education. They can also fund undergraduate and graduate degrees.
Do programs offer full accounting scholarships for women?
Some programs may offer full accounting scholarships for women. However, many programs and professional associations offer partial scholarships with specific requirements that may fit the situation.
What kind of financial aid exists for women majoring in accounting?
Women majoring in accounting can seek out grants, scholarships/fellowships, federal student loans, private students loans, and work study. Scholarships/fellowships do not have to be repaid, unlike federal and private student loans.
How many accounting majors are women?
In 2017-2018, women comprised 52.8% of bachelor's in accounting graduates, and 55.7% of master's degree graduates. Worldwide, the overall percentage of women studying accounting in 2018 was 49%.
Reviewed by: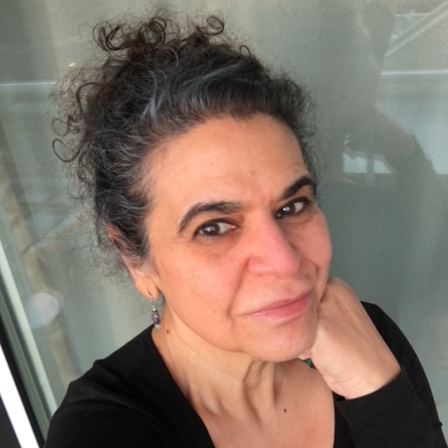 Laila Abdalla, Ph.D.
Laila Abdalla obtained her Ph.D. in English from McGill University in Montreal, Canada. She taught undergraduate and graduate courses in English and successful writing at Central Washington University for over 21 years. Currently, Abdalla serves as a Washington state career coach and advocate for individuals on temporary state assistance. Abdalla has devoted her career, teaching, and leadership to matters of equity, diversity, and inclusion. Above all, she is committed to her clients' and students' complete experience, raising awareness of BIPOC issues in employment, language, community, and culture. Abdalla leads with equity in management and nonprofit volunteering, and continues to develop her own understandings of these complex issues — both professionally and in her lived experiences. Laila Abdalla is a paid member of the Red Ventures Education freelance review network.
Page last reviewed Feb. 20, 2022
Search top-tier programs curated by your interests.
Let us know what type of degree you're looking into, and we'll find a list of the best programs to get you there.