Financial Aid for Minority Students
Reviewed by
Our Integrity Network
Accounting.com is committed to delivering content that is objective and actionable. To that end, we have built a network of industry professionals across higher education to review our content and ensure we are providing the most helpful information to our readers.
Drawing on their firsthand industry expertise, our Integrity Network members serve as an additional step in our editing process, helping us confirm our content is accurate and up to date. These contributors:
Suggest changes to inaccurate or misleading information.
Provide specific, corrective feedback.
Identify critical information that writers may have missed.
Integrity Network members typically work full time in their industry profession and review content for Accounting.com as a side project. All Integrity Network members are paid members of the Red Ventures Education Integrity Network.
Students can find financial aid through several avenues. Learn about scholarships for Black accounting majors and other historically excluded groups.
Accounting.com is an advertising-supported site. Featured or trusted partner programs and all school search, finder, or match results are for schools that compensate us. This compensation does not influence our school rankings, resource guides, or other editorially-independent information published on this site.
Are you ready to discover your college program?
Credit: Marko Geber / DigitalVision / Getty Images
As higher education becomes more expensive in the U.S., most students must use financial aid to pay for at least part of their degree. Learners from low-income backgrounds and historically excluded groups may especially struggle to pay for college. Fortunately, financial aid for accounting majors is available in the form of scholarships, loans, grants, and work-study programs.
Four-year degrees from public universities cost $8,312 on average in the 1985-86 school year, according to the National Center for Education Statistics National Center for Education Statistics. The price tag rose to $18,383 in 2018-19. A typical bachelor's degree from a public school can cost more than $73,000 in total.
Financial aid for racial minority students, including scholarships for Black accounting majors, can assist learners from these groups in completing college. This guide explains various types of financial aid for students from under-resourced groups. We also list scholarships for specific minority groups.
Crunch the Data: Black Students | Hispanic and Latin Students | Asian American and Pacific Islander Students | Indigenous American Students | Application Tips | FAQs
Types of Funding Available for Accounting Students
Federal Student Loans
Financial aid applicants may qualify for student loans. A loan is borrowed money and must be repaid in full, typically with added interest. Federal loans tend to have lower interest rates and more flexible repayment options than private loans.
The U.S. Department of Education offers two types of federal student loan programs: direct loans and federal Perkins loans. Undergraduate students who demonstrate financial need may qualify for government-subsidized loans. The federal government pays the interest on these loans while borrowing students attend school, for the first six months after graduation, and during certain periods of deferment.
Unsubsidized loans may be awarded to undergraduate, graduate, and professional students. Learners need not prove financial need to receive these funds. For these loans, students must pay all interest themselves.
Private Loans
Private loans may suit students whose financial situations have unexpectedly changed. Learners may also turn to private loans if they hit a federal borrowing limit or failed to fill out the FAFSA.
While private loans may offer short-term convenience, they often come with high interest rates. These interest rates on private loans may change over the life of the loan, sometimes in an unpredictable manner. Obtaining a private loan often entails a credit check and may require a cosigner. Students should consider this source of aid a last resort.
Work-Study
Federal work-study programs provide part-time jobs for undergraduate and graduate students who demonstrate financial need. These students earn money by working for their school or a nonprofit organization to help offset education expenses.
Work-study positions pay at least the minimum hourly wage. Some may pay more depending on the type of job and the student's skill set. Work-study programs are available to both full-time and part-time students, but not all schools participate in the federal work-study program. Prospective students should contact their school to find out if this is an option for financial assistance.
Grants
Grants do not require repayment. Grants are typically need-based aid and can come from government entities, colleges or vocational schools, or private organizations.
Citizenship status may limit the number of grants for which students qualify. Some grants may be reserved for students with special skills or military backgrounds. Some may only go to students in a particular field of study. Many grants target students belonging to specific racial or ethnic groups.
Grants are typically need-based aid and can come from government entities, colleges or vocational schools, or private organizations.
Learners should keep in mind that federal grants may need to be partially or fully repaid if a student withdraws from a program, their enrollment status changes from full time to part time, or they accept additional funding from an outside source after receiving a federal grant.
Scholarships
Like grants, scholarships do not require repayment, making them one of the best sources of financial aid. Schools or external sources like private or nonprofit organizations may offer scholarships.
Scholarships are often highly competitive and merit-based. To compete, applicants must meet or exceed minimum requirements. Many of these requirements relate to individuals' academic performance.
Scholarships may serve particular groups of students based on their major, special talent, community participation, volunteerism, or background. These forms of aid may cover the entire cost of tuition or help offset school-related expenses, such as supplies and books.
Types of Scholarships for Minorities
Thousands of scholarships for racial minority students exist. Still, finding these aid resources takes time and hard work. Knowing where to look can help students find scholarship opportunities more easily.
Your school's financial aid office can make a good starting place to find scholarships for Black accounting majors and other historically excluded groups pursuing accounting.
Many organizations offer scholarships for under-resourced students. These organizations may include professional organizations, nonprofit foundations, for-profit businesses, and location-based groups.
Other places to look for scholarships include school departments, race- or ethnicity-based groups, your or your parents' employers, and government agencies. The military also offers financial aid for military and veterans.
Possible Requirements
Scholarships ask applicants to meet various eligibility criteria. Potential requirements include demographics, minimum GPA, degree level, and enrollment status. Other requirements for may include demonstrable financial need, participation in extracurricular activities, or citizenship status.
Scholarships for accounting majors who are Black and/or belong to other minority groups may require applicants to submit letters of recommendation, personal essays, or resumes. The most competitive scholarships for learners from historically excluded groups often require a long, intensive application process.
Eligibility Requirements
Minimum GPA
Minimum test scores
Demographics (membership in a minority racial or ethnic group)
Degree level (undergraduate or graduate)
Enrollment status (part time or full time)
Demonstrate financial need
Submission Requirements
Letters of recommendation
Personal essay
Resume
Photo
Documentation of membership in a professional group
College transcripts
Available Financial Aid for Minorities
Students from minoritized groups can find many opportunities for financial aid. Our list below scratches the surface of these scholarship offerings. Consider the following types of financial aid for racial minorities. These scholarships may help improve diversity in the accounting field.
Financial Aid for Black Accounting Students
Financial Aid for Hispanic and Latin Accounting Students
Financial Aid for Asian American and Pacific Islander Accounting Students
Financial Aid for Indigenous American Accounting Students
Tips for Getting Minority Scholarships
Students from historically excluded groups can find financial aid resources and accounting-specific scholarships in many places. When researching deadlines, keep in mind that scholarships can impact other need-based financial aid eligibility and vice versa. Keep reading for our best tips on finding and applying for scholarships for minorities.
Finding Scholarships
Go to the Financial Aid Office: Students can find scholarships through their high school or college financial aid office. Financial aid office employees can give advice and point you toward helpful resources.
Use the Scholarship Search Tool from the U.S. Department of Labor: Students can search for thousands of scholarships using this free scholarship finder.
Look at Ethnicity-Based Organizations: Look for scholarships for minorities from ethnicity-based organizations and community groups.
Look at professional accounting groups: A good way to find out about accounting-specific scholarships is to look on professional accounting group websites.
Applying for Scholarships
Apply Early: Do not wait until the deadline. Apply as early as possible to give yourself enough time to make your application the best it can be.
Apply Often: The more scholarships you apply for, the better your chances of winning one.
Proofread Your Application: Small grammar mistakes can make the difference between winning a scholarship or not. Make sure to proofread your application and ask a friend to look it over before submitting it.
Meet the Requirements: Make sure you meet all eligibility criteria. Applying for scholarships that you do not qualify for is a waste of time.
Questions About Minority Financial Aid
Can financial aid for minorities cover my tuition?
Students can use financial aid for minorities to help pay for tuition and fees for their college education. Minority financial aid can also cover the cost of books, housing, and other eligible expenses.
What kind of minority financial aid exists for accounting majors?
Various minority financial aid exists for accounting majors. This includes grants, loans, work-study, and scholarships for minorities who meet specific eligibility criteria.
How early should I apply for minority scholarships?
For the best chances of receiving an award, apply for minority scholarships as early as possible. Each scholarship sets its own deadline. Some require applications as early as a year in advance, so start your scholarship research even earlier.
Are there scholarships for Black accounting majors?
Yes. Many scholarships exist for Black accounting majors and students from other historically excluded groups.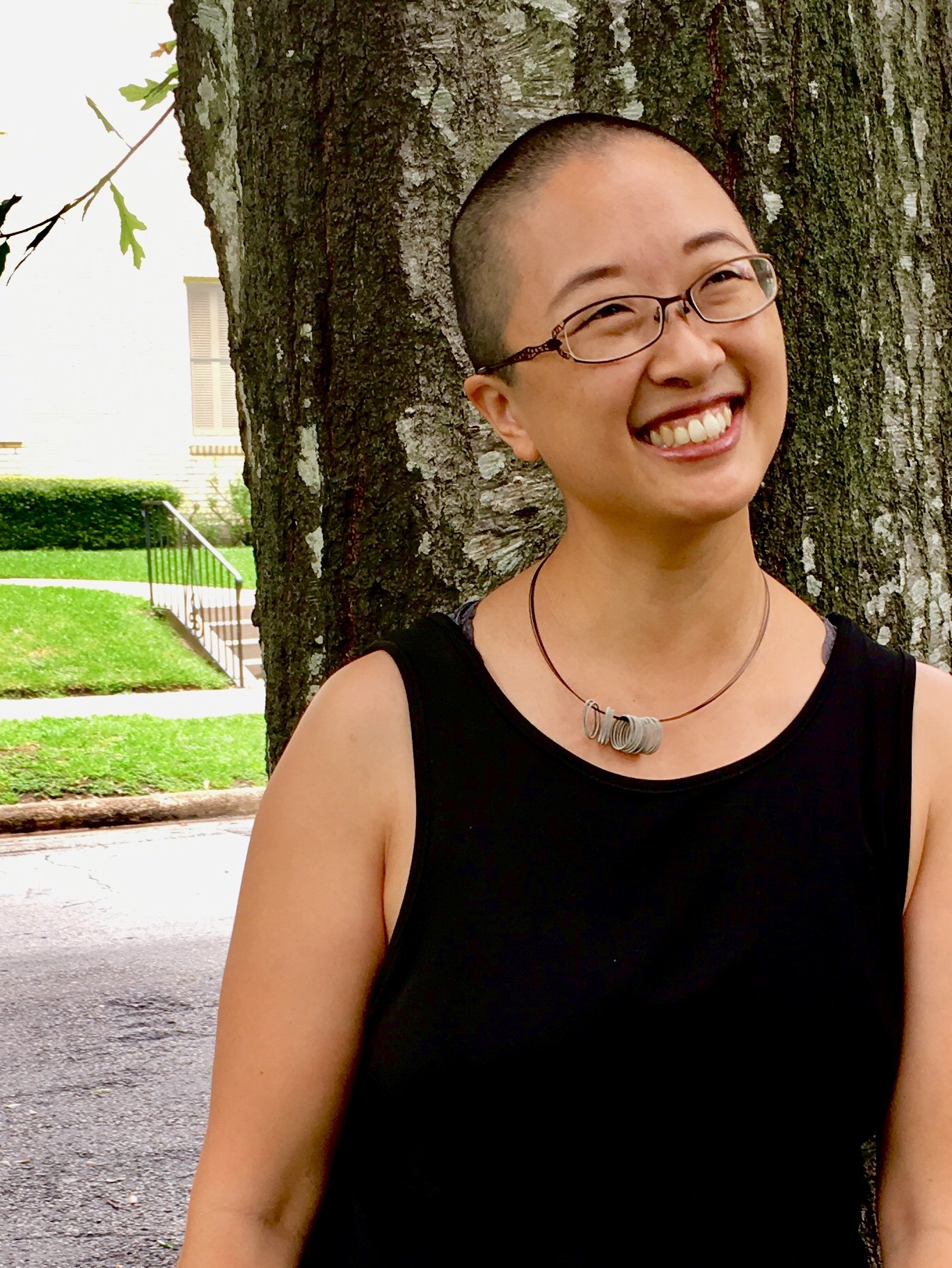 Angelique Geehan
Angelique Geehan works to support and repair the connections people have with themselves and their families, communities, and cultural practices. A queer, Asian, gender binary-nonconforming parent, Geehan founded Interchange, a consulting group that offers anti-oppression support. She organizes as part of several groups, including the National Perinatal Association's Health Equity Workgroup, the Health and Healing Justice Committee of the National Queer and Trans Asian and Pacific Islander Alliance, QTPOC+ Family Circle, and Batalá Houston.
Angelique Geehan is a paid member of the Red Ventures Education freelance review network.
Page last reviewed Nov. 22, 2021
Featured Image: Marko Geber / DigitalVision / Getty Images
Search top-tier programs curated by your interests.
Let us know what type of degree you're looking into, and we'll find a list of the best programs to get you there.