Accounting.com is an advertising-supported site. Featured or trusted partner programs and all school search, finder, or match results are for schools that compensate us. This compensation does not influence our school rankings, resource guides, or other editorially-independent information published on this site.
Are you ready to discover your college program?
Credit: Andrew Olney / OJO Images / Getty Images
Operational accounting (also known as cost accounting) joins several other popular, lucrative accounting specializations. The field focuses on financial concerns related to business operations across three key areas: planning, directing, and controlling companies' operating costs.
Financial accounting and operational accounting have some similarities and a few key differences. Financial accountants report company data externally to shareholders, tax authorities, and creditors. By contrast, operational accountants track a company's spending. They also provide detailed insights into areas where financial efficiency could improve.
According to the BLS, accountants earned a median salary of $73,560 as of May 2020.
Financial accountants track and record transactional data, such as sales, debts, and asset appreciation or depreciation. Operational accountants instead focus on the day-to-day costs of running a business.
According to the BLS, accountants earned a median salary of $73,560 as of May 2020. The BLS also projects a steady 7% job growth rate for accountants from 2020-2030.
Operations Accountant Duties
Operations accountants plan, direct, and control an organization's finances. They are responsible for cost analysis, financial planning, and budgeting duties.
While job specifics vary among employers and industries, an operational accountant's job description typically includes the following responsibilities:
Preparing Revenue and Expense Reports: Operational accountants review previous accounting periods and prepare reports based on financial records. This process often involves department- or project-specific analyses.
Tracking Labor and Procurement Costs: These professionals track costs associated with labor, raw materials, and supplies. They sometimes prepare expense reports related to employee hours and materials cost comparisons.
Making Financial Projections: Operations accountants help their employers achieve internal financial objectives. Reaching these goals requires detailed financial forecasts based on historical trends.
Creating Operational Budgets: These accountants also prepare department- and project-specific budgets. Their budgets usually integrate findings from previous work in expense reporting, cost tracking, and financial projections.
Managing Financial Accounts: Operational accountants sometimes oversee organizations' financial accounts. These duties usually apply to smaller or mid-sized businesses with limited accounting personnel.
Key Hard Skills for Operational Accountants
Specialized Licenses and Certification: While certification and licenses are optional, accountants must hold certified public accountant (CPA) licenses to file reports with the Securities and Exchange Commission. Professional organizations also offer several certifications that can boost job prospects and credibility.
Deep Understanding of Core Accounting Principles: Operations accountants draw heavily on standardized accounting principles and skills in their daily duties. These professionals must possess a mastery of key accounting abilities, such as revenue and expense tracking, asset accounting, and cost analysis.
Auditing Knowledge: Operational accountants may perform auditing tasks or communicate with auditors to perform internal reviews of company financial data. Therefore, they need a strong working knowledge of auditing principles and processes.
Proficiency with Accounting Technologies: Accounting departments increasingly rely on specialized accounting software and tools that deliver advanced functionality. Operations accountants need digital literacy to gain familiarity with modern software and tools.
Key Soft Skills for Operational Accountants
Communication Skills: Operational accounting specialists present complex information in accessible language to colleagues with non-accounting backgrounds. Well-developed oral and written communication skills can provide a helpful performance boost.
Customer Service: In some cases, an operational accountant's job description will include client account reconciliation and handling questions from external stakeholders. A strong customer service background can benefit these professionals in their operations accountant duties.
Collaborative Personality: Operations-focused personnel frequently work closely with accounting colleagues, management, and executives. Strong collaboration and interpersonal skills make these interactions easier and more efficient.
Professional Commitment: General accounting principles rarely undergo significant changes, but technological advancement continues to reshape the profession's scope and profile. A commitment to professional development and skills enhancement helps accountants stay sharp.
Top Online Bachelor's
Explore programs of your interests with the high-quality standards and flexibility you need to take your career to the next level.
Operational Accountant Areas of Expertise
By definition, operational accountants already work in a specialized area of accounting practice. However, they can benefit from educational or professional exposure to other relevant accounting specializations, including:
Auditing
Auditing specializations focus on the systematic, detailed examination of financial records and accounting practices. External auditors ensure that organizations meet compliance standards and tax obligations. However, some companies employ internal auditors to review financial processes.
Operations accounting and auditing overlap in several key ways. Both specializations consider how money is spent. Operational accountants can use auditing skills to create deeper and more accurate insights into their cost analyses.
Auditors typically earn concentrated accounting degrees. They can also pursue optional certifications like certified internal auditor.
Common Job Titles
Internal auditor
Audit manager
Audit executive
Managerial Accounting
Managerial accounting also focuses on internal analysis and financial planning. Graduates of specialized management accounting programs often transition into careers as operations accountants, given the similarities between the roles.
Some operational accountants hold CPA licenses. The certified management accountant (CMA) designation offers an alternative to generalist CPA licensure. CMAs specialize in accounting functions related to managerial finance.
CMA licensure often appeals to professionals pursuing careers in corporate finance and strategic management.
Common Job Titles
Financial analyst
Controller
Financial Accounting
Operations accounting focuses on internal reporting, while financial accounting involves preparing and presenting financial reports and documents to external partners, tax agencies, and securities regulators.
Despite their differences, a background in financial accounting can benefit operations accountants. Financial and operational accounting both include auditing and budget analysis.
Relevant certifications include certified in financial forensics and chartered financial analyst (CFA) designations.
Common Job Titles
Business controller
Financial controller
Finance manager
Accounting director
Accounting Information Systems
Specialized degrees in accounting information systems combine core accounting knowledge with technological proficiency. Students learn advanced skills in the latest accounting-related tech tools. They also develop a strong knowledge base, allowing them to quickly adapt to innovations in the field.
Operational accountants perform targeted analyses of detailed financial records to uncover valuable insights. Mastery of accounting tech tools can help them perform more efficient and relevant searches. Therefore, a working understanding of accounting information systems can be a major asset.
Common Job Titles
Business accountant
Financial analyst
Career Spotlight: Kush Thakrar
Why did you become an operational accountant? What initially interested you about the field?
Having worked in audit, I gained experience of how businesses are run and got to spend a lot of time with clients in all kinds of industries. I always had the goal to move into a fintech company to work in their finance team, as I felt I would be able to really add value to a company.
What education did you need to pursue this career? How did it prepare you for your current role?
I studied accounting and finance at university before qualifying as an ACA chartered accountant as part of a three-year training contract.
What was the job search like after graduating with your degrees?
There are plenty of roles for those looking to qualify as accountants. Many companies look for people from any background. There is no prerequisite to study accounting at university or A-level.
What was the career path that led you to this position? What do you think helped you most on your journey to becoming an operational accountant?
I worked in audit, and this helped build up my skills and knowledge. I had a variety of clients in different industries. I was then well placed to take these skills to a role in the industry and to be part of an in-house finance function. Without a doubt, my time in audit helped me the most as it showed me how good accounting functions were run — companies with a good accounting function were always the best audits.
Without a doubt, my time in audit helped me the most as it showed me how good accounting functions were run.
What does a typical day at work look like for you?
I oversee the accounting activities and ensure that the ledgers accurately reflect money coming in and out of the company. I also work on creating financial reports to enable our various stakeholders to make financial decisions. Being part of a growing company, I am involved in project work, such as improving controls and processes and automating them to ensure they are capable of being scaled up. The beauty of working in a start-up is that no day is the same.
What are some of the most rewarding aspects of working as an operational accountant? Some of the most challenging aspects?
Coming up with solutions to problems. When I am able to find a way to reduce error, automate processes and make the accounting function run smoothly, this is incredibly rewarding.
What do you think is the most important skill operational accountants need to succeed?
Attention to detail and organization. Accounting requires precision, and much of the work needs to be accurate, as it is overseen by external auditors, regulators, etc. Organization is critical, as there are a number of internal and external deadlines.
What advice would you give to students considering your career?
If you enjoy numbers and have an analytical mindset, accountancy can be a great career. There are a huge number of graduate programs where companies will sponsor you through your professional exams and also give you on-the-job training, so keep an eye out for these — they are hugely rewarding.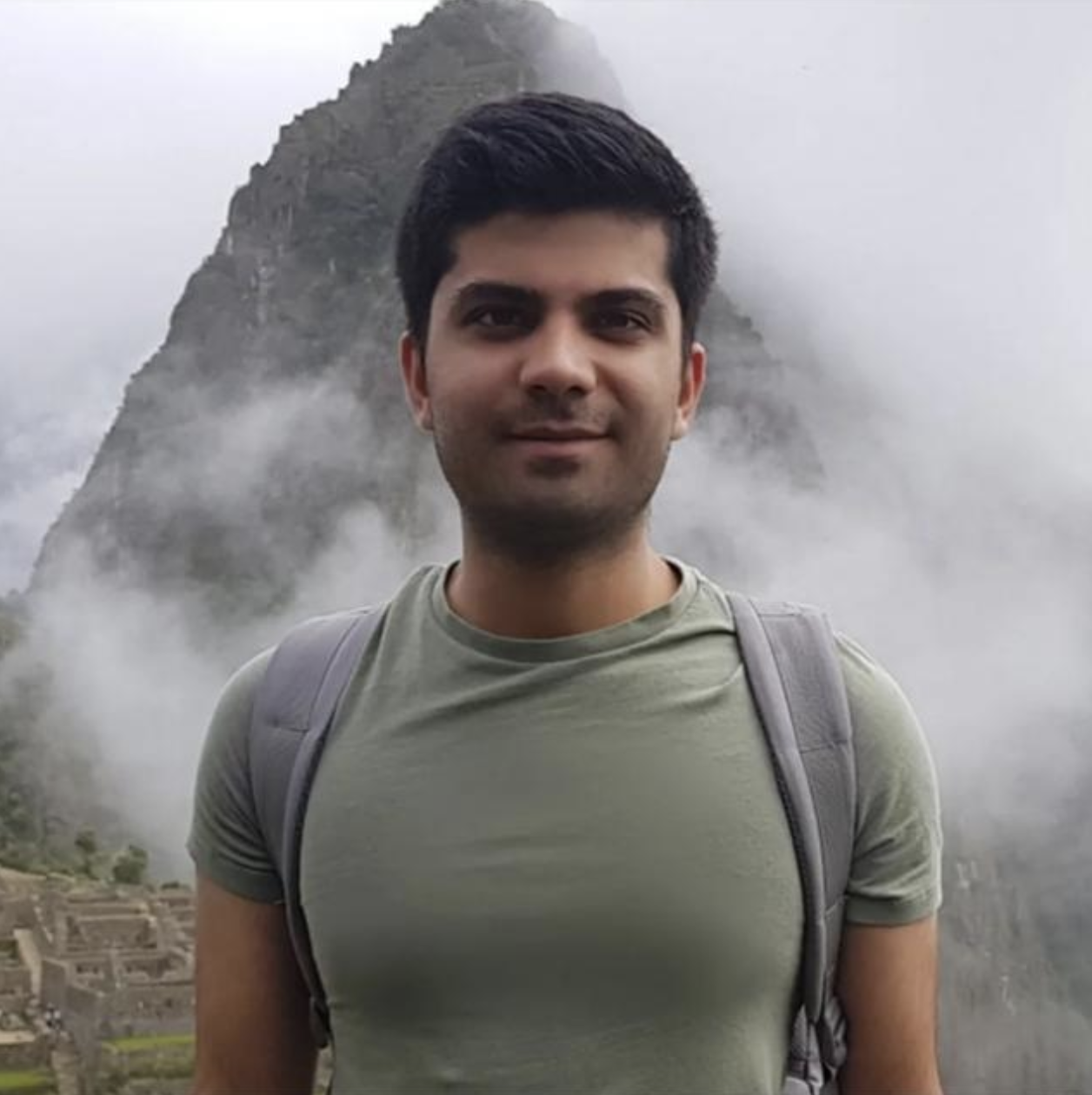 Kush Thakrar
Kush Thakrar is the head of financial control at Pomelo Pay. He has worked as an accountant for seven years and has been in the fintech industry for over a year.
How to Become an Operational Accountant
Aspiring operational accountants typically must possess a bachelor's degree in accounting, business administration, or a related field for entry-level work. Financial managers work as senior operational accountants in large firms and usually hold five years of experience in addition to a bachelor's degree. Certification is recommended but not typically required.
The CFA Institute offers the CFA certification, but to qualify, you must have a bachelor's degree, four years of work experience, or a combination of both. You also have to pass three exams.
Another option is the certified treasury professional (CTP) credential offered by the Association for Financial Professionals. Individuals with 1-2 years of professional experience and a graduate degree can obtain this credential by passing a test.
Operational Accountant Salary and Career Outlook
Operational accountants earn varied salaries depending on years of experience. Some work in mid-level accounting positions while others work as financial managers.
In 2020, accountants earned a median annual salary of $73,560, while financial managers made $134,180, according to the BLS. The agency also projects financial manager jobs to grow 17% from 2020-2030, while accountant jobs keep pace with the average for all occupations.
Operational accounting is an essential business function. Employers expect these accountants to be well versed in accounting laws and regulations and changes.
Questions About the Operational Accountant Job Description
What are the functions of accounting operations?
Accounting operations cover seven general functions to ensure the financial success of businesses of all sizes. These include financial reporting, financial control and compliance, bookkeeping, and payroll tracking.
What specializations can operational accountants have?
Operational accountants, also known as cost accountants, already perform specialized accounting duties. However, they can benefit from a working knowledge of similar specializations, such as auditing, management accounting, and financial accounting.
Where does an operational accountant work?
Operations accountants typically work in office settings in the public, private, or nonprofit sectors. They may find full-time employment in organizations' internal accounting departments. Alternatively, they could work for accounting firms that provide specialized services to external clients.
What is operational accounting vs. managerial accounting?
Both specialities provide internal decision-makers with financial insights. However, managerial accounting focuses more on future financial performance, while operations accounting may analyze past performance.
What is operational accounting vs. financial accounting?
Financial accountants compile and report data to outside observers and stakeholders. Operations accounting maintains an internal focus, providing management with analysis for decision-making.
Search top-tier programs curated by your interests.
Let us know what type of degree you're looking into, and we'll find a list of the best programs to get you there.