Accounting.com is an advertising-supported site. Featured or trusted partner programs and all school search, finder, or match results are for schools that compensate us. This compensation does not influence our school rankings, resource guides, or other editorially-independent information published on this site.
Are you ready to discover your college program?
Credit: moodboard / Image Source / Getty Images
Financial controllers oversee an organization's accounting operations. In larger organizations, controllers focus on supervisory duties. In smaller firms, their job descriptions usually include more hands-on accounting tasks.
People often confuse financial controllers with comptrollers. Both are high-ranking accounting positions with similar job profiles. The difference relates to their respective work settings. Controllers usually work in the private sector, while comptrollers typically work for government agencies and nonprofit organizations.
This career enjoys strong job growth, with the BLS projecting a 17% increase in demand for financial managers from 2020-2030.
Controller positions attract experienced accountants with exceptional technical skills and leadership qualities. Some controllers hold advanced degrees such as accounting MBAs in addition to other credentials.
The U.S. Bureau of Labor Statistics (BLS) includes controllers within the broader category of financial managers. These professionals earned a median annual salary of over $134,000 as of 2020. This career enjoys strong job growth, with the BLS projecting a 17% increase in demand for financial managers from 2020-2030.
Crunch the Data: Skills | Expertise | Interview | FAQs
Financial Controller Duties
A financial controller's job description often depends on the organization's size. Controllers' duties may include more hands-on accounting tasks at smaller companies. In larger workplaces, controllers usually focus on financial analysis and accounting management.
Controllers also fill leadership positions that work with executives. Core responsibilities may include:
Developing Organizational Financial Strategy: Financial controllers work with other executive decision-makers to minimize risk and identify growth opportunities. They use their advanced accounting skills to generate actionable insights from technical and financial data.
Supervising and Reviewing Accounting Practices: At both small and large companies, financial controllers supervise accounting teams. They check for accuracy and ensure that all work meets applicable compliance standards.
Technical and Interpersonal Leadership: Controllers' managerial duties include answering difficult or technical accounting questions. They also delegate duties, applying management skills.
Improving Efficiency: As leaders in for-profit organizations, controllers help identify ways to improve financial efficiency. They excel at cutting costs and boosting businesses' profits.
Managing Relationships with Stakeholders: Financial controller duties extend beyond internal concerns. Like other top executives, they also manage relationships with a company's investors, partners, and other external stakeholders.
Key Hard Skills for Financial Controllers
Technical Accounting Skills: All controllers need a strong background in generally accepted accounting principles (GAAP). Many hold advanced credentials, such as an accounting MBA or a CPA license. They may also need specialized expertise in areas relevant to their employers' operations.
Mastery of Accounting Systems: As accounting department leaders, controllers draw on many accounting systems. They should be familiar with cost, financial, and managerial accounting.
Industry-Specific Experience: A strong working knowledge of their industry can help controllers positively impact their organization. They usually gain this knowledge through years of experience in lower-level accounting roles.
Knowledge of Regulations and Compliance Requirements: Controllers bear final responsibility for meeting financial regulations. They should understand Securities and Exchange Commission reporting standards if working for publicly traded companies.
Key Soft Skills for Financial Controllers
Leadership Qualities: Controllers help build and manage accounting teams. They earn credibility as leaders through demonstrated experience and skill. Financial controllers also need to delegate responsibilities effectively.
Interpersonal Skills: Financial controllers help build a positive and productive accounting department culture. They also mentor the accounting professionals who work under them. This role requires strong listening and interpersonal skills.
Professional Development Drive: Controllers strive to optimize accounting processes and business efficiency. A commitment to ongoing professional development can help develop these skills.
Sharp Eye for Detail: All accountants benefit from detail-oriented skills. They must ensure all financial reports meet strict accuracy standards.
Top Online Master's
Explore programs of your interests with the high-quality standards and flexibility you need to take your career to the next level.
Financial Controller Areas of Expertise
Controllers play a specialized role in the accounting field. Some financial controllers go on to become chief financial officers (CFOs). Others build industry-specific specializations in manufacturing, healthcare, and technology.
CFOs
CFOs need advanced skills in leadership, accounting, data analysis, and business strategy. These senior professionals often have finance or accounting degrees plus many years of experience. Competition for these positions is fierce and candidates need to differentiate themselves.
Adding an MBA to your credentials can boost your chances of landing a CFO position. MBAs function as a strong complement to finance and accounting experience. Specializations such as corporate finance and accounting management can add further value.
Common Job Titles
Finance Director/Director of Finance
Finance Manager
Chief of Finance
Industrial/Manufacturing Controller
Industrial and manufacturing businesses rely on controllers to manage costs and improve process efficiency. Financial controllers working in this sector need industry-specific forecasting and analytics skills.
Many controllers gain these skills by working in the accounting department of an industrial or manufacturing company. Professionals can also pursue jobs at accounting firms that serve these industries. Employers typically look for accountants with five or more years of relevant experience when hiring industrial/manufacturing controllers.
Common Job Titles
Manufacturing Controller
Operations Controller
Plant Controller
Assistant CFO
Healthcare Controller
Healthcare facilities must balance costs without compromising quality of care or service accessibility. Financial controllers in this industry need advanced strategic insights for achieving these objectives. Financial risk management and regulatory compliance are two other key concerns in the healthcare field.
Healthcare controllers typically develop these abilities through lower-level accounting experience. Advanced credentials offer another path to becoming a healthcare controller. Many top business schools offer MBAs with healthcare specializations.
Common Job Titles
Director of Accounting, Healthcare Services
Senior Financial Manager, Healthcare Services
Assistant CFO
Technology Controller
The International Data Corporation projects the global value of the information technology industry to exceed $5 trillion by 2023. The fast-growing tech industry boasts many opportunities for specialized finance professionals.
Working for startups vs established corporations can impact a controller's job duties. Joining a startup may require finance team members to wear different professional hats. Some working knowledge of database management and SQL querying can be an asset. Specialized MBAs in technology management can help seasoned finance professionals land high-ranking positions.
Common Job Titles
Financial Controller
Business Controller
Management Accountant
Career Spotlight: Maribel Gonzalez
Why did you become a financial controller? What initially interested you about the field?
As a young child I helped my parents translate documents and pay bills since they didn't speak English (I am bilingual in English and Spanish). I became their "business administrator." I enjoyed helping my parents with that, so it led to my decision to become an accountant. It's the ability to create relevant and reliable financial information that helps business owners in their decision-making that drives me every day.
What education did you need to pursue this career?
A bachelor's degree in accounting in addition to on-the-job training supporting various business functions.

How did it prepare you for your current role?
The bachelor's degree provided the foundation of the accounting principles and GAAP, while being able to support the various business functions such as product development, operations, and general and administrative provided me with the knowledge of what it takes to run a business.
What was the job search like after graduating with your degree?
I graduated with a job offer from Deloitte and Touche to join their audit and assurance division thanks to my hard work, dedication, and the great networking and recruiting program at the University of San Diego (USD). I was a member of USD's Beta Alpha Psi professional organization since my first year at USD. I encourage students to be part of Beta Alpha Psi as it will open doors for you.
What was the career path that led you to this position?
After spending five years at Deloitte and Touche, where I audited clients in various industries, but mainly in maquiladora manufacturing companies that had manufacturing operations in Tijuana, Mexico, I worked in roles such as accounting manager, controller, and senior finance manager in the biotech, pharmaceutical and medical device industries. Through these roles, I expanded my knowledge of the various functions listed above and worked with division managers and vice presidents who relied heavily on financial information such as financial statements, manufacturing variance analysis, budget versus actual analysis, gross margin analysis, break-even points, and more to make decisions. Some of those decisions included whether to continue research and development projects, restructure a business unit, or continue developing a new product.
What do you think helped you most on your journey to becoming a financial controller?
My strong work ethic, communication skills, customer service skills, and passion to help business leaders/owners grow their business and become successful.
The most rewarding aspect of my job is knowing that I've helped small business owners understand their financial position, which helps them grow their business.
What does a typical day at work look like for you?
I'm currently a consulting financial professional with Optima Office and I'm the controller/director of accounting for about 10 entities. I start with reviewing my emails to see if any of my clients have any urgent matters or requests. I typically have a standing meeting with one of my clients or staff and then I work on financial analyses/reports as requested by my clients. I don't do the same thing every day, which I enjoy.
What are some of the most rewarding aspects of working as a financial controller?
The most rewarding aspect of my job is knowing that I've helped small business owners understand their financial position, which helps them grow their business. Hearing how grateful they are for understanding how their business is doing and appreciating our support.
Some of the most challenging aspects?
One of the most challenging aspects is working with clients who have cash flow issues and helping them make the tough decisions of either laying off employees or shutting a project down.
What do you think is the most important skill financial controllers need to succeed?
I think the most important skill is having great communication skills, both written and oral. Not only what to communicate but how to communicate it in a manner that is concise and to the point.
What advice would you give to students considering your career?
I would encourage students to speak with professionals in this career and develop mentor/mentee relationships with them. As a student starting out in your profession, you don't know what you don't know, so I think that having someone there to guide you and support you is important.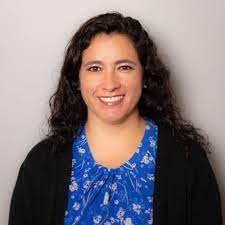 Maribel Gonzalez
Maribel has more than 23 years of accounting and finance experience. As a controller at Optima Office, Maribel provides oversight and recommends improvements within the accounting department, including procedures and systems. She has experience implementing accounting best practices, month-end close processes, and internal controls as well as budgeting and forecasting, software implementation, and facilitating data transfer to external tax preparers, auditors, and other business partners. Prior to joining Optima Office, Maribel served as a controller or senior finance manager for multiple companies within the medical device manufacturing and pharmaceutical space. She worked in public accounting as an auditor serving clients in various industries, such as manufacturing, distribution, higher education, healthcare, investments, and service in private and public sectors. Maribel holds a BS in accounting from the University of San Diego and is fluent in Spanish, written and verbal.
How to Become a Financial Controller
The path to becoming a financial controller typically begins with a bachelor's degree in accounting and a significant amount of experience in the field. Candidates can also major in related areas like finance and business administration.
Controllers may also be certified public accountants (CPAs) or certified management accountants (CMAs). Aspiring CPAs and CMAs qualify for licensure by passing standardized tests.
Accountants usually rise to financial controller positions after 5-10 years of professional experience. Controllers also need strong management skills. Earning a general or specialized MBA can help build leadership skills and boost your chances of landing a controller job.
Financial Controller Salary and Career Outlook
BLS projections indicate that the U.S. could add more than 118,000 financial manager jobs from 2020-2030. This represents a 17% growth rate, significantly outpacing the average for all other professions.
As of September 2021, PayScale reports average annual earnings of $85,710 for financial controllers.
PayScale tracks salary data for financial controllers throughout the United States. As of September 2021, PayScale reports average annual earnings of $85,710 for financial controllers. The top 10% can make $126,000 per year or more.
Many factors influence earnings, including job location and industry. The candidate's educational background and professional experience also have strong impacts. Advanced education in relevant subject areas may increase earning potential.
Questions About the Financial Controller Job Description
What are a financial controller's duties?
Financial controllers apply advanced accounting skills at the management level. They guide financial strategy, take part in opportunity forecasting, and develop risk mitigation plans. Financial controllers also manage accounting teams, improve efficiency, and help reduce costs.
What specializations can financial controllers have?
Controllers hold a specialized profession within finance and accounting. Many controllers step into the role after 5-10 years in the field. Common background credentials include CPA or CMA licenses.
Where does a financial controller work?
Financial controllers typically work on site at their employer's offices. According to the BLS, the finance and insurance industry employs about a third of financial managers, including controllers. However, these professionals can work in diverse industries.
What level is a financial controller?
A financial controller's duties include leadership and team supervision. This senior position includes upper management and executive duties. In many organizations, financial controllers report directly to top executives such as CFOs.
What is a junior financial controller?
A junior financial controller assists an organization's lead controller. These professionals' duties usually include preparing financial statements, budgeting, and financial forecasting. Junior controllers often advance to lead financial controller positions.
Search top-tier programs curated by your interests.
Let us know what type of degree you're looking into, and we'll find a list of the best programs to get you there.