What Does an Investment Accountant Do?
Reviewed by
Our Integrity Network
Accounting.com is committed to delivering content that is objective and actionable. To that end, we have built a network of industry professionals across higher education to review our content and ensure we are providing the most helpful information to our readers.
Drawing on their firsthand industry expertise, our Integrity Network members serve as an additional step in our editing process, helping us confirm our content is accurate and up to date. These contributors:
Suggest changes to inaccurate or misleading information.
Provide specific, corrective feedback.
Identify critical information that writers may have missed.
Integrity Network members typically work full time in their industry profession and review content for Accounting.com as a side project. All Integrity Network members are paid members of the Red Ventures Education Integrity Network.
What is investment accounting? Discover the required skills and career outlook for this field. Read on to learn about this job's responsibilities.
Accounting.com is an advertising-supported site. Featured or trusted partner programs and all school search, finder, or match results are for schools that compensate us. This compensation does not influence our school rankings, resource guides, or other editorially-independent information published on this site.
Are you ready to discover your college program?
Credit: Bloom Productions / DigitalVision / Getty Images
Investment accountants differ from regular accountants, who monitor and handle finances for individuals, businesses, and companies. Investment accountants, on the other hand, work specifically with brokerage and asset management firms.
Asset managers and brokers handle millions of dollars in portfolios containing stocks, bonds, futures, ETFs, and currencies. Investment accountants work with these professionals to process investments and keep track of any third-party activity.
Investment accountants may also work in managerial roles, providing financial consulting and advice to asset managers and brokers. This helps firms maintain a positive financial standing and record any transactions that occur for legal purposes.
What Is Investment Accounting?
Investment accounting is a specialization within the broader accounting field. Investment accountants focus on accounting for investments at brokerage and asset firms. They also process investments and monitor third-party activity.
Investment accountants typically monitor client investments, keep track of third-party activity, and manage debt investments. Below, we describe five key tasks for investment accountants.
Monitor Client Investments: Investment accountants monitor and maintain client investments. They must understand their state-specific rules and regulations about managing and reporting investments.
Keep Track of Third-Party Activity: Investment accountants keep track of third-party activity related to their client's or firm's investments. Investment activity from others can impact a client's financial standing.
Manage Debt Investments: Management of debt investments is another key responsibility for investment accountants. Debt investments include bonds and bank loans, which are typically more stable and predictable than stocks.
Financial Advice and Consulting: Some investment accountants in managerial positions offer financial advice to brokers and asset managers. They provide information on taxes, accounting activities, and financial services and products.
Prepare Tax Reports: Another important task for investment accountants is preparing tax reports that discuss investment accounts. To create reports for the government, investment accountants must keep clear and accurate investment records.
Key Hard Skills for Investment Accountants
Math Skills: Investment accountants use advanced math skills like statistical analysis and calculus. They compare, analyze, and summarize investments to help clients and financial managers make informed decisions.
Financial Reporting: Investment accountants hold advanced knowledge of the rules and regulations about reporting and managing investments in their state. Small reporting mistakes can result in major fines and lead to legal problems.
Using Accounting Software: Investment accountants need a firm grasp on the most popular accounting software programs. They use accounting software to track investments, prepare taxes, and complete financial reporting. QuickBooks is one of the most widely used programs.
Research Skills: Investment accountants need experience conducting independent research. They must know where to find legal information and how to use accounting databases.
Key Soft Skills for Investment Accountants
Analytical and Critical-Thinking Skills: Investment accountants evaluate financial data and critically assess investment activity. They quickly identify and find solutions to problems to avoid costing clients money.
Communication Skills: Investment accountants need clear oral and written communication skills to effectively work with clients and coworkers. They must listen to others and discuss their work in meetings and presentations.
Organizational Skills: Investment accountants keep track of important documents for many different clients at the same time. Staying organized prevents costly mistakes and also assists with time management.
Detail Oriented: Analyzing and managing investment accounting documents requires an eye for detail. Failing to carefully examine financial records can cause clients to lose money or miss out on a promising investment opportunity.
Top Online Master's
Explore programs of your interests with the high-quality standards and flexibility you need to take your career to the next level.
Areas of Expertise in Accounting for Investments
Investment accountants can choose a specialization. Below, we discuss four investment accounting specialties and what to expect from different investment accounting jobs.
Financial Consulting
Investment accountants may offer financial consulting to clients to help them save money. This advice may cover taking advantage of tax benefits and understanding projections for profitability.
Investment accountants who specialize in financial consulting need a bachelor's degree with a financial accounting concentration. Students can advance further in this niche of accounting by earning the chartered financial analyst credential.
See below for common job titles for financial consulting investment accounting professionals.
Common Job Titles
Financial analyst
Personal financial advisor
Certified public accountant
Securities, commodities, or financial services sales agent
Loan officer
Financial Accounting
Some investment accounting jobs focus on financial accounting, which refers to the documenting and reporting of an organization's transactions. Financial accounting requires advanced knowledge of the generally accepted accounting principles.
Financial accounting specialists need at least a bachelor's degree in accounting. A financial accounting concentration can open the door to more career opportunities.
See below for common job titles for investment accountants who specialize in financial accounting.
Common Job Titles
Financial accountant
Certified public accountant
Securities, commodities, or financial services sales agent
Financial analyst
Budget analyst
Financial manager
Tax Research
Some investment accountants specialize in tax research. Potential job duties for these professionals include preparing tax documents, finding ways for organizations to lower their tax liability, and ensuring that clients meet legal obligations.
Tax research specialists in investment accounting need at least a bachelor's in accounting. A taxation concentration is useful.
See below for common job titles open to investment accountants who specialize in tax research.
Common Job Titles
Certified public accountant
Financial examiner
Budget analyst
Tax examiner and collector
Auditor
Fund Accounting
Fund accounting is an area of expertise in accounting for investment. Fund accountants perform accounting duties for investment funds or portfolios. These professionals manage fund accounting activities, create financial statements, help develop budgets with supervisors, and reconcile accounts.
Fund accountants need a bachelor's degree in accounting, finance, or a related field. A financial accounting concentration can help develop fund accounting knowledge. These professionals also need analytical, research, and communication skills. See below for some common positions for investment accountants with expertise in fund accounting.
Common Job Titles
Investment fund accountant
Certified public accountant
Alternative investment funds accountant
Finance and accounting manager
How to Become an Investment Accountant
Prospective investment accountants often hold bachelor's degrees in economics, finance, accounting, or business. They may also pursue a master's in accounting and take the CPA exam.
To supplement these credentials, professionals can also earn a personal financial specialist certificate. Financial planners often hold this certificate. Investment accountants may also complete an MBA.
Investment Accounting Job Outlook
The Bureau of Labor Statistics (BLS) projects a 7% job growth for accountants and auditors between 2020 and 2030. The agency projects that accountants and auditors will see about 135,000 new openings each year during this time, mostly due to retirements or workers leaving the industry.
Investment accountants earned an average annual salary of $66,540 as of October 2021, according to PayScale. Experience leads to higher wages for investment accounting jobs. Midcareer investment accountants made $73,700 on average.
Factors influencing income may include experience level, education, specialization, and location.
Questions About the Investment Accountant Job Description
Do investors need accountants?
Yes. Investors need accountants to gather and communicate information about their business's financial situation and risk of investment. Accounting for investment entails comparing various companies' finances.
What are an investment accountant's duties?
Typical investment accountant job duties include monitoring client investments, keeping track of third-party activity, and managing debt investments. Some investment accountants also conduct financial analyses of an investment's profitability and risks.
What are investment accountant job specializations?
Investment accounting jobs sometimes include specializations in a subfield of accounting. Investment accountant job specializations include investment fund accountant, financial accountant, and certified public accountant.
Where does an investment fund accountant work?
Fund accountancy is one investment accountant job specialization. Fund accountants manage accounting tasks for a specific fund. Investment fund accountants work for government and nonprofit agencies, investment funds, hedge funds, or financial institutions.
Reviewed by: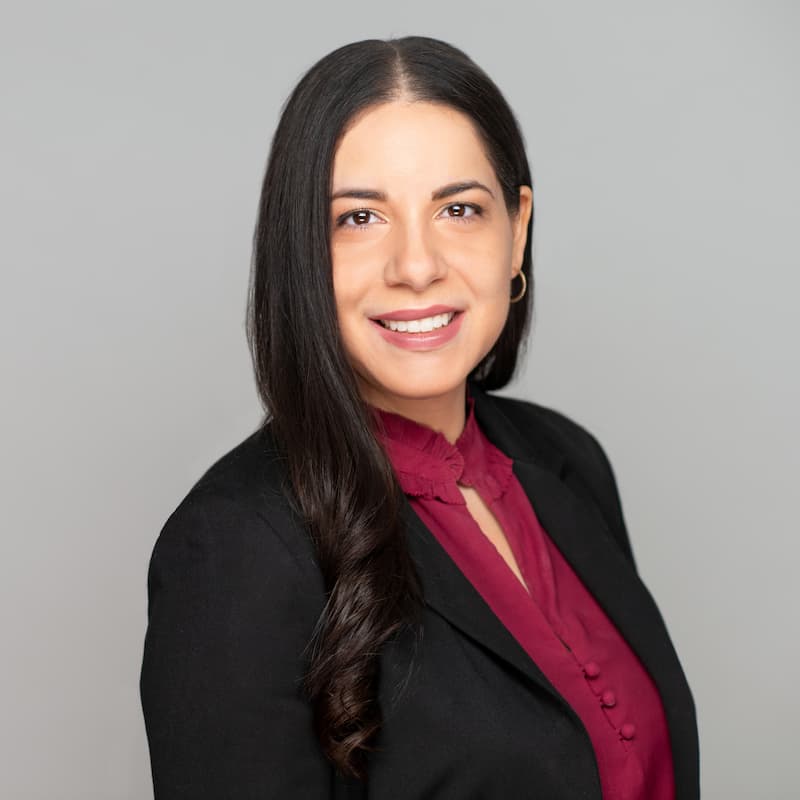 Lizzette Matos, CPA
Lizzette Matos is a certified public accountant in New York state. She earned a bachelor of science in finance and accounting from New York University. Matos began her career at Ernst & Young, where she audited a diverse set of companies, primarily in consumer products and media and entertainment. She has worked in the private industry as an accountant for law firms and ITOCHU Corporation, an international conglomerate that manages over 20 subsidiaries and affiliates. Matos stays up to date on changes in the accounting industry through educational courses.
Lizzette Matos is a paid member of the Red Ventures Education freelance review network.
Featured Image: Bloom Productions / DigitalVision / Getty Images
Search top-tier programs curated by your interests.
Let us know what type of degree you're looking into, and we'll find a list of the best programs to get you there.