Accounting.com is an advertising-supported site. Featured or trusted partner programs and all school search, finder, or match results are for schools that compensate us. This compensation does not influence our school rankings, resource guides, or other editorially-independent information published on this site.
Are you ready to discover your college program?
Credit: Manon Allard / Moment / Getty Images
Comptrollers are high-level managers who oversee accounting and finance departments. They typically report to the chief financial officer.
Usually working in public agencies, comptrollers often oversee and investigate government institutions' finances. Some comptrollers, however, perform the same duties in nonprofit organizations or corporations.
According to PayScale, the average annual pay for a comptroller is $71,553 as of September 2020.
Comptrollers develop, analyze, and publish financial information. These professionals may a;sp conduct audits, lead financial investigations, and ensure regulatory compliance.
The Bureau of Labor Statistics (BLS) projects that finance and business occupation will grow by 8% from 2020 and 2030. According to PayScale, the average annual pay for a comptroller is $71,553 as of September 2020.
Comptrollers with financial management and budget analysis skills earn some of the highest salaries in the field. These professionals may advance to vice president of finance or chief executive officer positions.
Crunch the Data: Skills | Expertise | FAQs
What Is a Comptroller?
Comptrollers are accounting and finance professionals who oversee the fiscal activity of public agencies, nonprofit organizations, or businesses. In a nonprofit or government agency, a comptroller often holds a role similar to a chief financial officer (CFO).
In a large corporation, the comptroller position usually reports to the CFO and supervises the accounting and financial reporting tasks. Comptrollers need an array of knowledge and skills to do their work. Often, their duties include these five key job tasks:
Accounting: Comptrollers oversee accounting departments. They need broad and deep knowledge of accounting regulations, procedures, and policies. A comptroller may maintain payroll, manage accounts payable and receivable, file state and federal taxes, and prepare financial statements.
Financial Forecasting: Organizational decision makers rely on financial data to create strategic plans, apply for loans, and create next year's budget. The comptroller provides the financial information these leaders need to create forecasts.
Enhancing Financial Checks and Controls: Comptrollers ensure integrity in financial reporting by formulating policies and procedures. They also create, maintain, and monitor a system of checks and controls that helps keep a company safe from financial fraud.
Evaluating Financial Risk: In many agencies and organizations, the comptroller's office works with senior managers to conduct risk analysis. Corporate risks can involve operations, compliance, or reputation. A comptroller may analyze credit, liquidity, price risk, and interest.
Developing Corporate Financial Growth Plans: In addition to overseeing an organization's finances, comptrollers may design, articulate, and create plans that create business growth and drive new opportunities.
Key Hard Skills for Comptrollers
Advanced Financial Management: Comptrollers supervise a company's financial management activity. To succeed in this role, comptrollers need skills in evaluating the firm's financial performance, forecasting the financial future, making financial decisions, working with markets, and budgeting capital.
Financial Management Analysis: As financial leaders in their companies, comptrollers must analyze their organization's past financial performance, estimate its future performance, and value its equity. These professionals must interpret financial statements with skill and precision.
Audit Planning and Management: Auditing requires comptrollers and their staff to gather, summarize, and interpret financial data so they can verify its accuracy. Comptrollers must know the accounting principles and practices to audit their firms' financial records.
Budget Execution: Comptrollers must understand the principles, procedures, and laws that guide the process of executing a budget. This includes outlining the steps to executing a budget and identifying potential violations of the law.
Key Soft Skills for Comptrollers
Communication: A comptroller must explain financial policies and procedures to their staff members and organizational leaders. A comptroller may also represent their company in the media, serving as the face and voice of the organization.
Change Management: Growing companies need leaders that can navigate complex organizational change. As a financial leader, the comptroller needs the skills to coordinate cash flow fluctuations, acquisitions or sales, and executive leadership transitions.
Leadership: Executive leadership roles involve assembling a strong team and driving performance. A successful comptroller must develop and maintain corporate partnerships, motivate and inspire their team members, and manage change.
Emotional Intelligence: Comptrollers need emotional intelligence to help their teams work through difficult situations. Emotional intelligence requires motivation, empathy, and self-awareness. Emotionally intelligent leaders build strong relationships and develop effective teams.
Top Online Master's
Explore programs of your interests with the high-quality standards and flexibility you need to take your career to the next level.
Comptroller Duties and Areas of Expertise
Although comptrollers generally serve in public agencies, these professionals can specialize in a specific field or industry. Consider the following specialization opportunities for accounting professionals:
Government Accountability
The Government Accountability Office (GAO) holds the U.S. federal government accountable for financial integrity and liability. GAO employees audit, investigate, and evaluate government spending. They also advise Congress on how to make the government more fiscally efficient and effective. Appointed by the president, the comptroller general directs the GAO.
Accountants hoping to work in the GAO should first earn a bachelor's in accounting degree. Current students can serve as interns, and accounting graduates may apply for various positions in the agency. Employees can participate in GAO's executive candidate assessment and development program.
Common Job Titles
Economist
Financial Auditor
Human Capital Management Specialist
Acquisition Management Specialist
Currency and Banking
Comptrollers and other public finance professionals can serve in the federal government as auditors and supervisors. The Department of the Treasury maintains an Office of the Comptroller of the Currency (OCC). The OCC chief is appointed by the U.S. president.
This department's primary mission is to ensure the nation's banking system stays sound, competitive, and safe for investors and depositors. Those with a degree in accounting or related field may qualify for an analyst or examiner position with the department. Entry-level bank examiners need at least a bachelor's degree and relevant experience. Some hold a CPA certification.
Common Job Titles
Assistant National Bank Examiner
Program Analyst
Financial Analyst
Payments Risk Analyst
State or Local Comptroller
States, counties, and cities employ comptrollers. In some cases, these professionals serve as elected officials. Others are appointed to their positions by the governor or state legislature. In all cases, the comptroller is the chief accountant and fiscal inspector for the area. These professionals provide audits and financial reports to taxpayers.
Local and state comptroller offices hire accountants, auditors, investigators, lawyers, researchers, and legislative affairs professionals. Some offices offer internships along with opportunities for professional growth. Most positions in a state or local comptroller's office require a degree or certification in accounting or a related professional field.
Common Job Titles
Accounts Examiner
Statewide Fiscal Oversight Auditor
Senior Revenue Investigator
Military Comptroller
Military comptrollers can serve as fiscal officers for the U.S. Army, Navy, Air Force, Marines, or Coast Guard. They review and analyze military programs, including budgets, audits, reports, and cost analyses.
Since defense financial management is a specialized field, most comptrollers will need relevant experience plus an accounting degree or certifications. Typically, accounting professionals will also take the certified defense financial manager (CDFM).
Developed by the American Society of Military Comptrollers, the CDFM is similar to the CPA. It requires four test modules, covering the military resource management environment, accounting and finance, defense acquisition, and budget and cost analysis.
Common Job Titles
Comptroller
Financial Management Analyst
Auditor
How to Become a Comptroller
Becoming a comptroller starts with earning a bachelor's degree in accounting. A graduate degree in accounting or a related field may make applicants more competitive. Most employers require comptrollers to be certified public accountants, and some require chartered financial analysts or certified government financial managers.
Comptrollers need knowledge and skills in investments, organizational finance, management, and operations. Aspiring comptrollers can gain experience by working for accounting firms or public agencies as an assistant to a comptroller, auditor, or financial investigator.
Comptroller Salary and Career Outlook
The BLS projects that the business and financial industry will add 750,800 new jobs from 2020-2030. A growing economy coupled with an increasingly complex system of taxation and regulation drives much of this projected growth. As financial professionals, comptrollers can benefit from these trends.
The BLS projects that the business and financial industry will add 750,800 new jobs from 2020-2030.
Currently, PayScale estimates the average salary for a comptroller at $71,550 as of September 2021. The primary factor determining a comptroller's salary is experience. Although professionals with financial reporting and financial analysis skills and certifications can also expect boosts in earnings.
A skilled and experienced comptroller may go on to serve as a chief financial officer, vice president of finance, or chief executive officer.
Questions About the Comptroller Job Description
What does a comptroller do?
A comptroller's job description includes managing an institutions' financial reporting and accounting tasks. Usually employed by a public agency, comptrollers assure the security and proper use of funds, oversee the controller's office, and manage all accounting and budgeting activity.
What specializations can comptrollers have?
Comptrollers generally — though not always — serve in public agencies. These professionals can specialize in government audits, military finance, or banking. Some comptroller's offices conduct investigations of banks or government organizations.
Where does a comptroller work?
Comptrollers work in executive-level financial positions overseeing a company, nonprofit organization, or public agency. They typically serve in state, local, or federal government positions and may hold jobs in locations throughout the country or world.
What is the difference between a comptroller and a controller?
A comptroller and a controller complete similar work, overseeing an organization's financial and accounting departments. Typically, a comptroller works in a public agency while a controller works in a private organization. However, this is not always the case.
Reviewed by: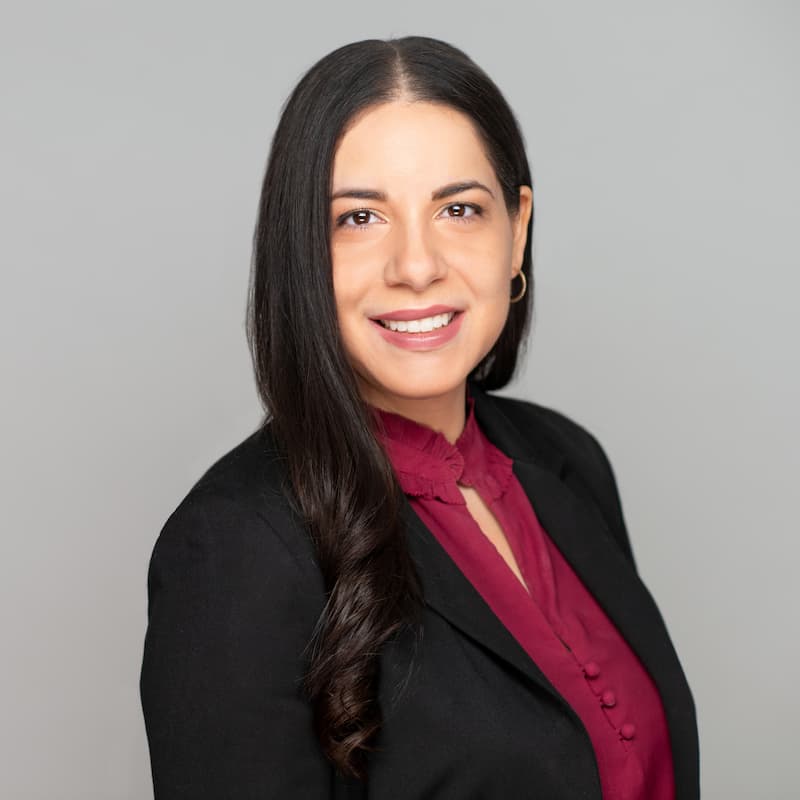 Lizzette Matos, CPA
Lizzette Matos is a certified public accountant in New York state. She earned a bachelor of science in finance and accounting from New York University. Matos began her career at Ernst & Young, where she audited a diverse set of companies, primarily in consumer products and media and entertainment. She has worked in the private industry as an accountant for law firms and ITOCHU Corporation, an international conglomerate that manages over 20 subsidiaries and affiliates. Matos stays up to date on changes in the accounting industry through educational courses.
Lizzette Matos is a paid member of the Red Ventures Education freelance review network.
Search top-tier programs curated by your interests.
Let us know what type of degree you're looking into, and we'll find a list of the best programs to get you there.