Accounting.com is an advertising-supported site. Featured or trusted partner programs and all school search, finder, or match results are for schools that compensate us. This compensation does not influence our school rankings, resource guides, or other editorially-independent information published on this site.
Are you ready to discover your college program?
Credit: Bloom Productions / DigitalVision / Getty Images
Hedge fund accountants provide accounting services and performance analysis to hedge funds or mutual funds. These professionals prepare financial statements, maintain general ledgers, calculate net asset value, and take on other accounting and recordkeeping responsibilities.
Hedge fund accountants work closely with portfolio managers to develop investment strategies and improve various operations of the hedge fund. They also trade products and securities dealing with offshore hedge funds. Hedge fund accounting entails handling the payments of hedge fund fees and expenses and providing reports for fund managers and investors.
Crunch the Data: Skills | Expertise | FAQs
Hedge Fund Accounting Services
The typical hedge fund accountant job description includes accounting and recordkeeping responsibilities related to hedge funds and their cash flows. These professionals work closely with investors, investment managers, tax professionals, and investment advisors to manage funds effectively.
Hedge fund accountants determine a hedge fund's investment potential, monitoring and analyzing the fund's transactions. Paying fund fees, collecting data for tax compliance, and preparing financial statements also fall within these accountants' responsibilities.
Hedge fund accountants determine a hedge fund's investment potential, monitoring and analyzing the fund's transactions.
Hedge fund accountants also complete the following tasks:
Onboard Clients: Hedge fund accountants lead the client onboarding process to set up clients' funds, explain investment and accounting services, and organize accounts. These accountants answer client questions, provide necessary onboarding paperwork, and walk clients through their fund.
Track Cash Flow: Because a large amount of money can move in and out of hedge funds, accountants must track and document each transaction for clients. This also allows the accountant to decide whether to invest each client's money elsewhere.
Report to Investors: Hedge fund accountants create regular reports of funds for clients to monitor. Clients may contact their accountant to run reports as needed to determine whether to stay with their current fund or move to a different one.
Liaise with Investment Advisors: These professionals work as intermediaries for clients, clients' funds, and investment advisors. Advisors suggest whether a fund is a good investment for a client. Hedge fund accountants communicate that suggestion to the client and make necessary adjustments.
Annual Audit Preparation: Though independent auditors usually complete yearly hedge fund audits, hedge fund accountants must prepare the necessary documentation for the auditor. This includes money in and out of the fund and financial statements.
Key Hard Skills for Hedge Fund Accountants
Analytical Skills: Hedge fund accountants must conduct analysis in their day-to-day jobs. These professionals use analytical skills to monitor cash flow trends, forecast fund success, and determine whether a fund is worthy of their client's investments.
Computer Proficiency: Hedge fund accountants work with tracking software, analytical tools, calculators, and other computing software to monitor hedge funds. They must also exhibit strong spreadsheet skills to create financial statements and reports.
Mathematical Comprehension: Accountants work with numbers all day, whether they monitor hedge fund cash flows or analyze reports. A deep understanding of basic and technical calculations can prevent costly errors for clients.
Industry Knowledge: Hedge fund accounting professionals need advanced knowledge of hedge funds, how they work, how to monitor them properly, and risk management.
Key Soft Skills for Hedge Fund Accountants
Active Learning: Hedge fund accounting requires a desire to learn, since funds and client needs change frequently. Certified public accountants (CPAs) must pursue continued education to maintain certification. Each state sets educational standards for CPAs.
Critical Thinking: Critical thinking skills allow hedge fund accountants to adapt to change, problem-solve when issues arise with clients and hedge funds, and interpret data in a meaningful way.
Time Management: These professionals may oversee several clients and hedge funds simultaneously, making it necessary to manage time well. They also understand where to focus each day to complete essential tasks, such as reporting or meeting with tax preparers.
Communication Skills: Accountants meet regularly with clients, investment advisors, tax professionals, and other industry specialists. Written and oral communication skills allow hedge fund accountants to provide clear, concise messaging about hedge funds, reports, and compliance.
Top Online Master's
Explore programs of your interests with the high-quality standards and flexibility you need to take your career to the next level.
Hedge Fund Accounting Areas of Expertise
Hedge fund accounting specialties allow accountants to tailor their skills to specific investor needs. The following list includes four specialties hedge fund accountants might choose, plus common job titles associated with each specialty.
Organization Startup
Hedge fund accountants may work with small businesses or startups interested in growing through investments. These professionals typically pursue a bachelor's or master's degree in business administration with an accounting concentration. Students earning these degrees typically learn business-focused financing and growth strategies, along with accounting fundamentals and advanced principles.
Hedge fund accountants who specialize in business may begin as CPAs or staff accountants, eventually transitioning to advanced roles like financial advisor or senior fund accountant.
Common Job Titles
CPA
Staff accountant
Project accountant
Financial advisor
Senior fund accountant
Tax Compliance
Hedge fund accountants typically possess tax knowledge as it applies to hedge funds, since tax compliance is an important part of investing. In large corporations, these accountants usually prepare reports for and consult with tax compliance officers or tax accountants in large corporations. Smaller organizations may combine the hedge fund and tax accountant roles.
Tax accounting specialists begin their careers with a bachelor's degree in accounting. They may pursue a certified tax preparer certification.
Entry-level roles for hedge fund accountants with tax expertise include tax accountant, tax auditor, and CPA. More experienced accountants can move into senior fund accountant positions. These professionals oversee several elements of hedge fund accounting, including tax filing and compliance.
Common Job Titles
Tax accountant
Tax auditor
CPA
Senior fund accountant
Data Analysis
Hedge fund professionals experienced in data analysis monitor and audit hedge funds for fraud, errors, and discrepancies. This specialization can help clients ensure they are investing in the best hedge funds for their goals.
To gain foundational knowledge of data and fraud analysis and investigative reporting, these accountants may complete a bachelor's degree in forensic accounting. They may also seek designation as a certified fraud examiner (CFE) or certified internal auditor (CIA), usually after becoming a certified public accountant. CFE and CIA credentials can lead to advanced positions in business, government, or law.
These accountants may work with one organization or contract with multiple agencies to provide services.
Common Job Titles
Auditor
Accounting analyst
Fraud Investigation
Hedge fund accounting relies on compliance to ensure safe, healthy investments for clients. Accountants with fraud investigation experience understand investment and tax laws and relay compliance issues to investors.
This specialization's skill set overlaps with that of data analysts. Reporting specialists may follow a similar career pathway, completing a forensic accounting degree before becoming a CPA, CIA, or CFE. In addition, a master's in forensic accounting may lead to senior-level roles overseeing tax, compliance, data and reporting, or consulting departments.
Common Job Titles
Financial Advisor or Consultant
Fraud Investigator
Forensic Accountant
Accounting Analyst
How to Become a Hedge Fund Accountant
Hedge fund accountants begin their careers in a similar way to other accountants. They first pursue a bachelor's degree in accounting or business administration with an accounting concentration. They may then earn a master's degree in accounting, which teaches advanced accounting strategies and can boost a graduate's job prospects.
Many hedge fund accountants obtain CPA certification and licensure, with requirements varying by state. Most states require at least 150 credits, 1-2 years of professional experience, and a four-part exam for CPA licensure. Hedge fund accounting professionals must become licensed if their job requires them to file reports with the Securities and Exchange Commission.
Hedge Fund Accounting Career Outlook
Accountants can choose from an array of specialty accounting skills, and the Bureau of Labor Statistics (BLS) projects the accounting field to grow by 7% from 2020-2030. Hedge fund specialists may see particularly strong job growth as new laws and restrictions call for fresh methods for banking and investing. Hedge fund experts are necessary to decipher these changing terms in the financial world.
Hedge fund specialists may see particularly strong job growth as new laws and restrictions call for fresh methods for banking and investing.
As of 2020, one-quarter of all accountants and auditors worked in tax preparation, bookkeeping, and payroll services, according to the BLS. Candidates with advanced education, experience, and credentials stand the best chance at top jobs in these areas.
Questions About the Hedge Fund Accountant Job Description
What are hedge fund accounting services?
Hedge fund accounting services include monitoring, analyzing, and reporting on hedge funds for investors. These accountants also meet with financial advisors, fraud specialists, and tax accountants to ensure proper hedge fund management.
What specializations can hedge fund accountants have?
These accountants can specialize in data analysis, tax compliance, and fraud investigation. Some also assist companies with setting up their businesses in an investment-friendly way by advising on hedge funds that meet the businesses' goals.
Where does a hedge fund accountant work?
Hedge fund accountants can work in various environments, including businesses' financial departments, government agencies, and accounting firms. Law offices may hire hedge fund accountants who specialize in data analysis or fraud investigation.
Can an accountant be a hedge fund manager?
Yes. Some accountants begin in entry-level hedge fund accounting positions before pursuing master's degrees in accounting or business administration. Such advanced degrees can lead to management roles that require technical knowledge of financial analysis and investment strategies.
Reviewed by: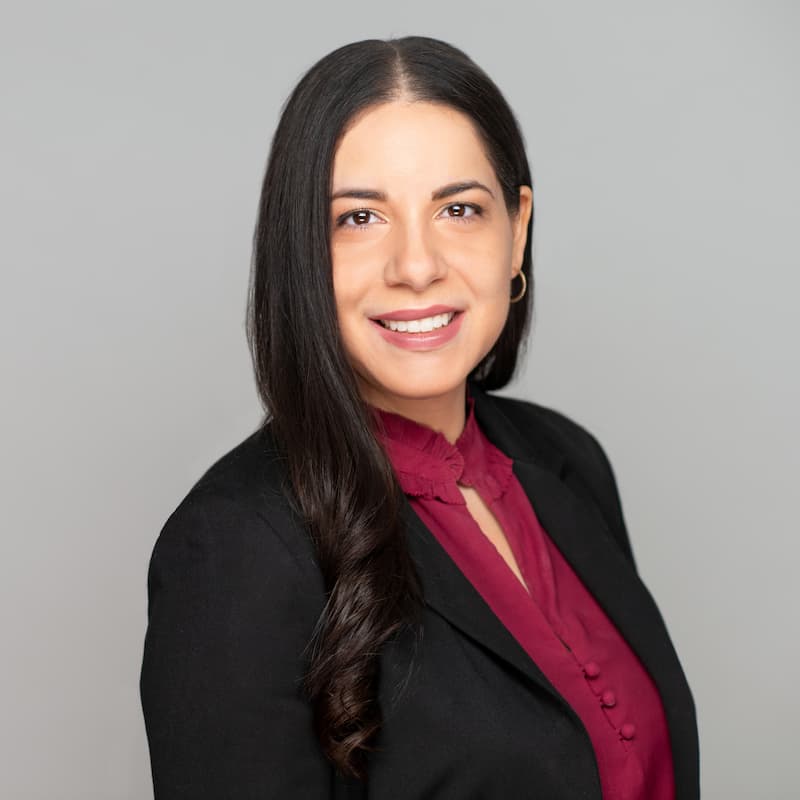 Lizzette Matos, CPA
Lizzette Matos is a certified public accountant in New York state. She earned a bachelor of science in finance and accounting from New York University. Matos began her career at Ernst & Young, where she audited a diverse set of companies, primarily in consumer products and media and entertainment. She has worked in the private industry as an accountant for law firms and ITOCHU Corporation, an international conglomerate that manages over 20 subsidiaries and affiliates. Matos stays up to date on changes in the accounting industry through educational courses.
Lizzette Matos is a paid member of the Red Ventures Education freelance review network.
Search top-tier programs curated by your interests.
Let us know what type of degree you're looking into, and we'll find a list of the best programs to get you there.