Accounting.com is an advertising-supported site. Featured or trusted partner programs and all school search, finder, or match results are for schools that compensate us. This compensation does not influence our school rankings, resource guides, or other editorially-independent information published on this site.
Are you ready to discover your college program?
Credit: FG Trade / E+ / Getty Images
The accounting industry lacks diversity in many categories including race, ethnicity, gender, and sexual orientation. The Association of International Certified Professional Accountants (AICPA) researched that as of 2018, over 90% of accounting firm partners identify as white. This lack of racial diversity exemplifies a significant diversity gap across the accounting industry.
Some accounting firms began taking the initiative towards hiring and promoting more diverse employees. Accounting firms can improve diversity by offering mentorship programs, advancing recruiting efforts, and enhancing leadership practices.
Each section below provides detailed information on how to improve diversity in accounting. The information provided reflects the limit in data for nonbinary genders, transgender people, sexual orientation, and ability within the accounting industry.
Benefits of Diversity | How to Build Diversity | Diversity Tips | Diversity Resources | FAQs
Why Diversity and Inclusion in Accounting Matters
Diversity of all types is essential to improving the viability of accounting firms. Diversity brings varied perspectives and ideas to decision-making processes and counters exclusive practices that have limited the contributions and advancements of underrepresented populations.
In a recent study by the Association of Accountants and Financial Professionals in Business, only half of respondents shared that they viewed the accounting field as equitable or inclusive. Minority demographics in all areas expressed lower percentages of approval. A lack of equity and inclusion leads minority populations to leave the accounting profession.
According to a 2019 McKinsey report, companies with more gender, ethnic, and cultural diversity more likely experience high profitability. The accounting industry can benefit from increasing its diversity and can offer underrepresented professionals opportunities to bring their experiences and talens to the field.
Benefits of Diverse Accounting Firms
Welcoming diverse individuals into accounting honors all people's right to a social, political, and equitable livelihood. Accounting firms benefit from diversity in many significant ways such as increased profitability, improved employee cohesion, and retention of valuable professionals.
Accounting firms seeking to change norms within the industry benefit from inclusivity. Equitable hiring and promotion practices help the accounting industry better reflect the nation's increasingly diverse population.
Welcoming diverse individuals into accounting honors all people's right to a social, political, and equitable livelihood.
With an increasingly diverse United States population, building diversity in accounting would show younger generations that the field represents and welcomes traditionally underrepresented groups. These younger people will one day make up the applicant pool for future accounting positions.
Diverse employees increase connections to diverse clients, creating a more equitable distribution of wealth. By expanding word of mouth and other promotional opportunities, new lines of business develop.
Business also sees enrichment internally. Women uplift other women into leadership roles and support them in taking the initiative. When employees feel valued, they give back to the organization.
Types of Diversity
Diversity is the equitable inclusion of race, ethnicity, gender, sexual orientation, and levels of developmental and physical ability into a given space. These characteristics lead to a diversity of experiences and thoughts. Minorities encompass a small percentage of a given population or group.
Improving diversity means increasing the number of minority individuals or characteristics. Uplifting diversity within organizations means hiring, retention, and promotion practices reflect changing priorities.
In 2018, the AICPA found that while 42% of accounting graduates identify as non-white, only 30% of new graduate hires identify as non-white. The trend continues with just 16% of CPAs identifying as non-white and only 9% of accounting firm partners identifying as non-white. The displacement of non-white graduates highlights an area where diversity practices require reformation.
Uplifting diversity within organizations means hiring, retention, and promotion practices reflect changing priorities.
In the Association of Accountants and Financial Professionals in Business' research, 8.9% of accountants and auditors identified as Hispanic or Latino, 8.5% identified as Black or African American, and 12% identified as Asian. The already low percentages significantly decrease when reporting on CFO and partner positions, further highlighting the role individual accounting firms play in inequitable practices that decrease diversity in the industry.
According to the Accounting and Financial Women's Alliance, women comprise 52% of accounting and consulting firm employees, but only 29% of partner and principal roles. Women continue to make up a significantly lower percentage of leadership positions than men.
How to Build Diversity in Accounting
Accounting careers offer a worthwhile professional path regardless of gender, race, ethnicity, ability, or sexual orientation. When companies take steps towards improved diversity and inclusion, it shows prospective employees and clients that diversity matters within accounting.
Workplace diversity includes removing opportunities for prejudice and bias in hiring practices. Accountability teams can review decisions through an equity lens, improving not only the hiring process but also promotion practices. An external consultant can support the development and fidelity of these actions.
Require that all employees take part in diversity training and establish a routine for consistent sessions. In addition to learning essential workplace behaviors, everyone can benefit from understanding the established norms and share responsibility for equitable practices.
Tips for Improving Diversity at Accounting Firms
Consider the following ways to improve diversity in accounting at a single firm and across the industry.
Create and support employee resource groups. Base these groups on identifying factors such as gender, race, and ability where co-workers can build community and a sense of belonging.
Prioritize regular inclusivity training. Provide all leaders with ongoing accountability practices to equitably hire, review, and promote diverse talent.
Raise awareness of diversity needs. Transparent communication about issues, progress, and goals helps all employees understand the importance of diversity in the workplace.
Recruit diverse talent. Expand hiring practices to include recruitment at historically Black colleges and universities and job postings on minority-centering websites.
Develop equitable sponsorship or mentorship programs. Underrepresented populations benefit from the guidance and support of established programs that uplift their accomplishments and abilities.
Hire an expert. Experienced diversity consultants can identify the unique needs of an accounting firm to improve its diversity efforts.
Encourage students to major in accounting. Establish or engage with programs that offer support for diverse youth, raising awareness of the accounting industry.
Share diversity findings. Transparency exhibits growth over time, shows potential and current employees the importance of diversity, and maintains accountability.
Accounting Diversity Resources and Organizations
From the American Institute of CPAs, this toolkit includes organizational assessment procedures and materials to guide the attraction, recruitment, and retention of diverse talent.
A nonprofit organization, ISFFA trains and mentors emerging professionals within the financial sector.
NABA provides resources, education, and career connections to Black students and professionals across accounting and finance-related business fields.
This Pan-Asian business professional organization develops business leaders through programming, networking opportunities, and community engagement practices.
ALPFA provides leadership to Latino students and professionals.
This nonprofit supports the career aspirations of high school and college students from ethnically diverse backgrounds through leadership development and talent acceleration.
NCPACA serves accounting professionals through professional development, scholarship opportunities, and recruitment ventures.
NSBCPA strives to increase the number of Black CPAs and improve diversity and inclusion within the accounting industry.
Questions About Workplace Diversity for Accountants
Is accounting diverse?
The accounting profession lacks diversity in many areas including race, ethnicity, and gender. Improvements to hiring and promoting practices help increase diversity in the accounting field.
What percentage of accountants are Black?
Of the total number of accountants, 8.5% identify as Black. Compared to the total U.S. population, the accounting industry underrepresents Blacks.
What percentage of accountants are female?
Women account for 52% of accountants and consultants in the field. Women are adequately represented in accounting, but significantly underrepresented in leadership and partnership positions.
Reviewed by: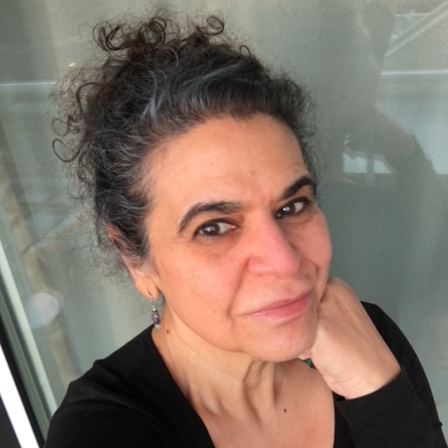 Laila Abdalla, Ph.D.
Laila Abdalla obtained her Ph.D. in English from McGill University in Montreal, Canada. She taught undergraduate and graduate courses in English and successful writing at Central Washington University for over 21 years. Abdalla has devoted her teaching and leadership to matters of equity, diversity, and inclusion. Above all, she is committed to her students' complete experience, raising awareness of BIPOC issues in language, community, and culture. Abdalla leads with equity in management and nonprofit volunteering, and continues to develop her own understandings of these complex issues both professionally and in her lived experiences.
Laila Abdalla is a paid member of the Red Ventures Education freelance review network.
Search top-tier programs curated by your interests.
Let us know what type of degree you're looking into, and we'll find a list of the best programs to get you there.